Following what was a really nice week for September standards, the summer feels return to South Florida this weekend.
Winds off the water along with a southerly steering flow back in place will allow for humidity to increase starting this weekend with hotter temperatures in the low to mid 90s, which is a few degrees above normal. These warmer temperatures will last into next week too.
This Saturday, expect a mix of sun and clouds with scattered showers and storms, especially late today across our inland areas, although a few showers cannot be ruled out by the coast this morning.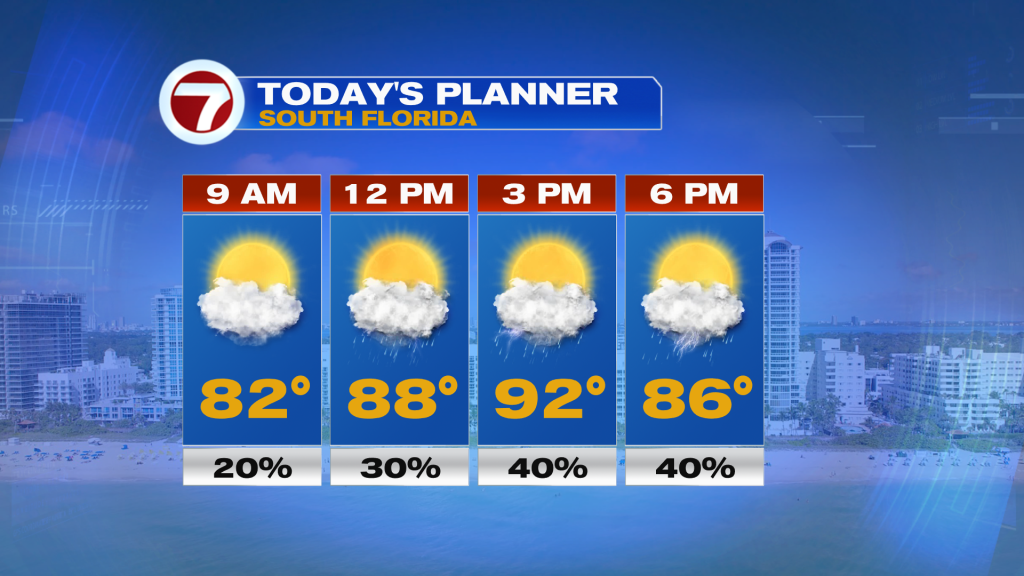 Then on Sunday, it will be a fairly similar setup, although with a southeast breeze instead of an east wind, temperatures should be a degree or two warmer. The day should start off mostly dry, then some showers and storms will be possible during the afternoon and evening, mainly for inland locations.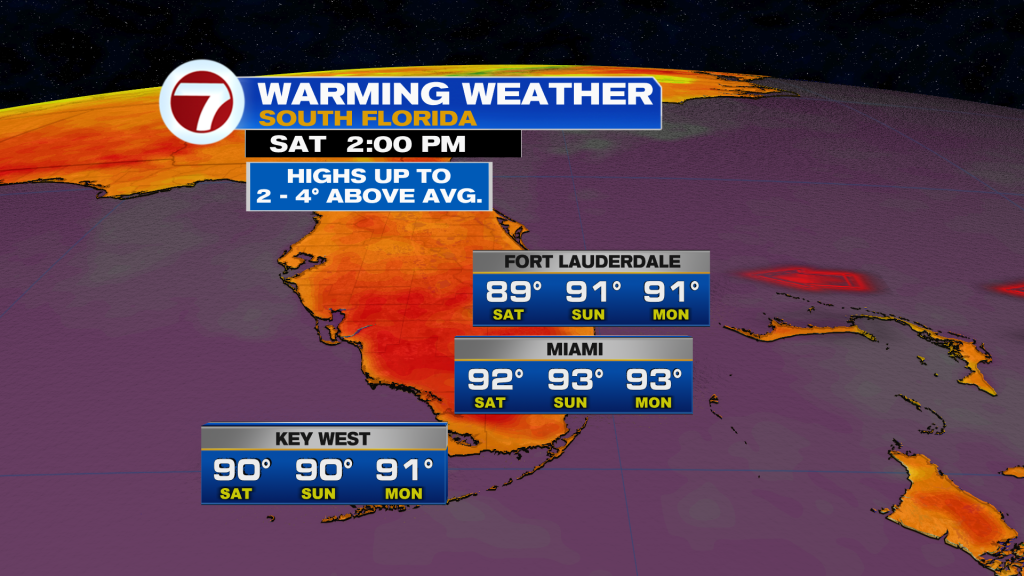 Much of next week will feature fairly similar conditions with the daily chance for scattered showers and storms. Rain chances will hover at 30-40% chance, which is still below normal for this time of the year. We'll continue to experience lots of dry time but with those more muggy and steamy conditions as a result of the higher humidity.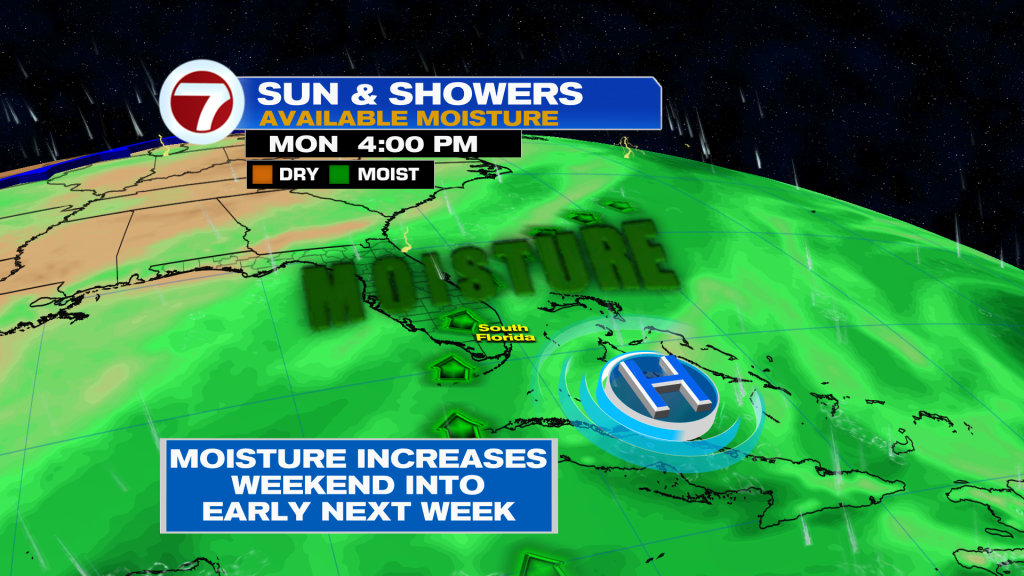 In the tropics, we continue to track Hurricane Lee. As of 5AM this Saturday, it remains a major hurricane, although not nearly as strong as Friday morning when winds peaked at 165 mph. Nonetheless, the good news is that this system will not directly impact the Caribbean islands. Instead, it will track well to the north of there through mid next week. It will still produce high surf and a high rip current risk, however.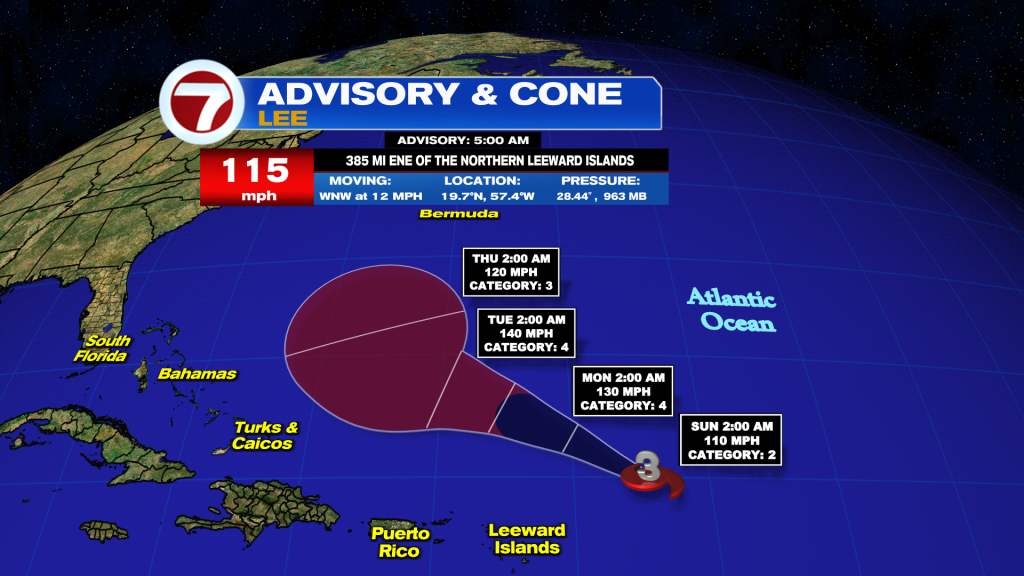 That risk will then rise along the US East Coast throughout next week and Lee then takes its expected turn to the north around the Wednesday time period. Where it goes from there late next week is to be determined, but Bermuda, the northeast U.S. and Canada should continue to monitor this storm.
Across the eastern Atlantic Ocean, there is Tropical Storm Margot. This storm is no threat to land.