More of an onshore wind flow returns today across South Florida, so a typical Summer pattern kicks in this time around. Therefore, look for a few (isolated) passing showers on the breeze in the morning and afternoon storms favoring inland areas. The storms that form will still be close to metro locations especially mid-day and then drift well inland into Southwest Florida.
Models insist on pockets of drier air settling in at times and it could knock down our rain chances, but we won't be totally dry. By Wednesday, Saharan dust gets closer and models showing that it won't be much of a factor in limiting storms developing during the day/evening hours.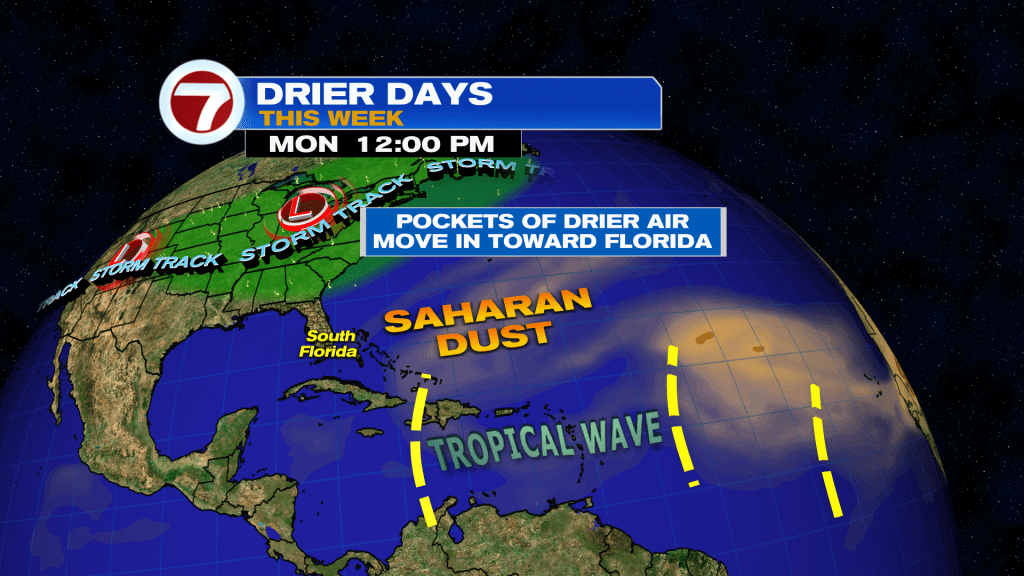 The overall pattern will seem somewhat drier this week with more sunshine due to high pressure in the Atlantic and Gulf of Mexico. This will make for hot days as highs soar in the mid 90's all week long hovering near records.
Over the weekend, we could get the Northern extent of a tropical wave reaching the Florida Keys/Florida Straits and "If" holds, deeper moisture moving in and increasing our rain chances.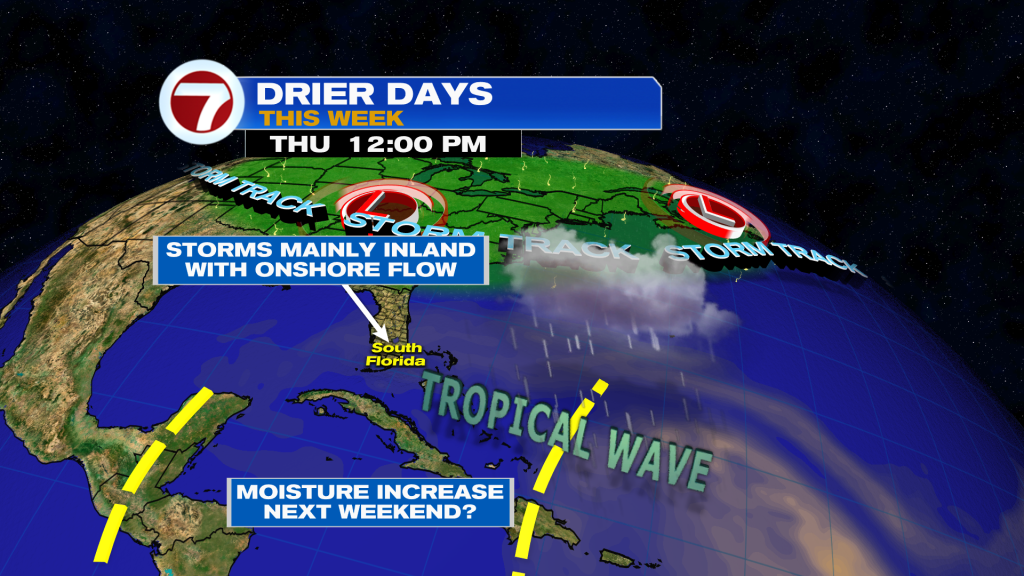 Have a wonderful day South Florida and make it a safe one!
Vivian Gonzalez
Meteorologist, AMS Certified
WSVN Channel 7