More heat and more storms are in the cards this weekend in South Florida as a tropical wave passes through the southern portion of the Penninsula, increasing our rain chances at times. These tropical waves can be fickle, so if the moisture with the wave holds, then it could turn soggy at times, especially on Sunday.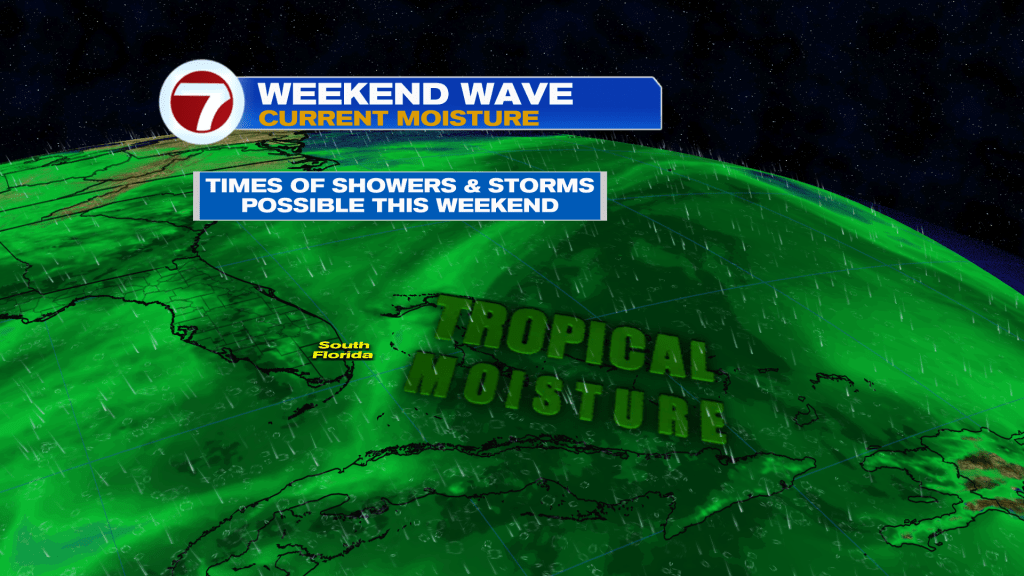 Heat Advisory is in effect again today for all of South Florida from the late-morning through the evening for feels-like temperatures up to 112F at most locations.
High temperatures Saturday will be in the low to mid 90s with in-and-out sunshine and the chance for seeing some showers and storms around the area. With a 40% rain chance, there's a better shot at any given location staying dry than receiving any rain.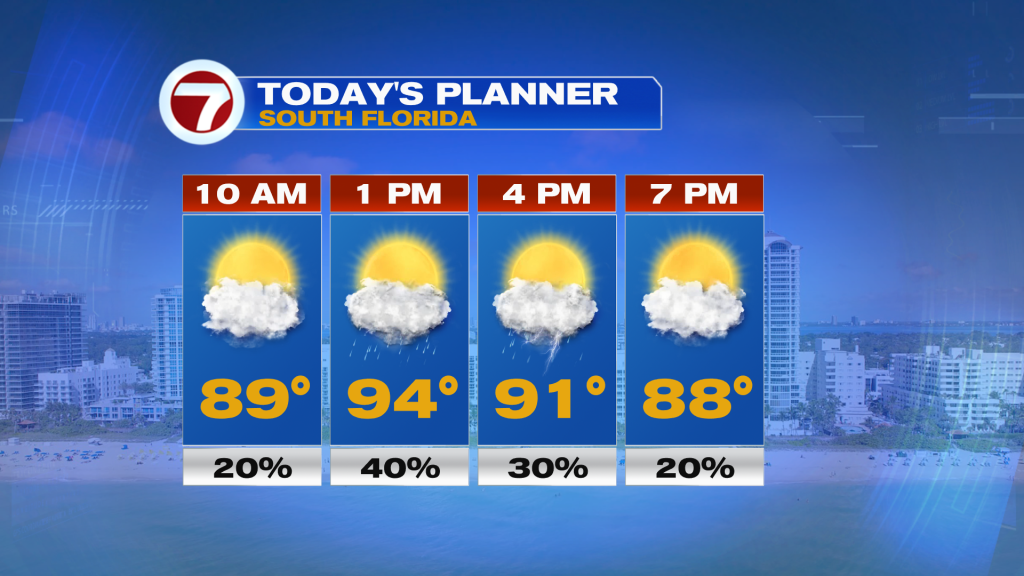 Now on Sunday, there should be some more moisture in place so rain chances will be higher at a 60% chance. Sunday is not forecast to be a washout but scattered showers and storms are expected, especially during the morning and early afternoon hours. This may help curb temperatures closer to normal with many areas possibly only reaching the low 90s, which is just slightly above what is typical for this time of the year.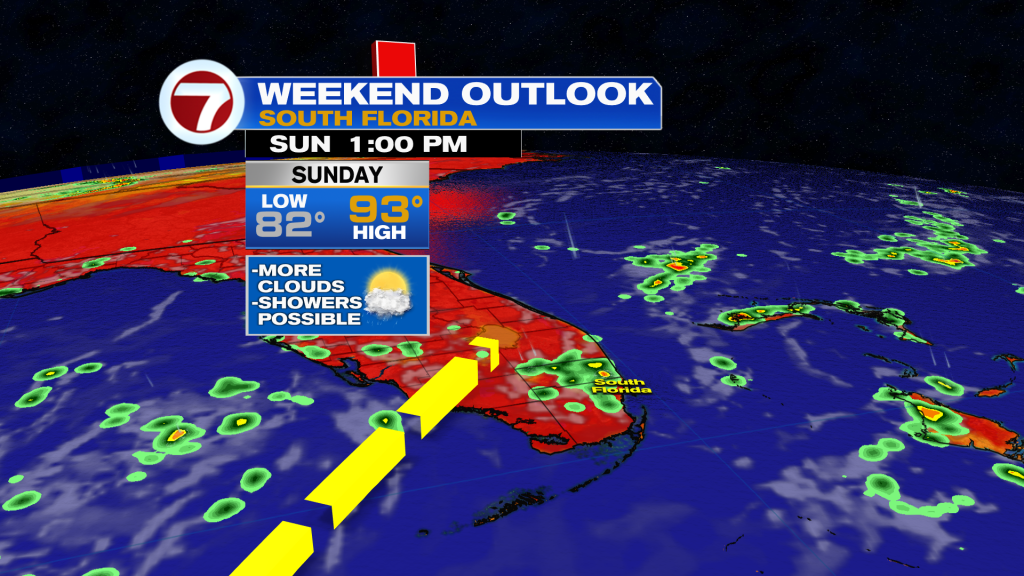 By Monday, that tropical wave exits far into the Gulf while we await another potential tropical wave to arrive around mid next week. Moisture levels will remain fairly high, however, that scattered showers and storms do remain expected.
Rain chances will then rise with storms likely Tuesday through Thursday with that potential tropical wave. Thankfully, this wave nor any other waves are expected to develop into a tropical depression or storm over the next seven days in the Atlantic basin.