The weather in South Florida has been fine with hot and humid conditions continuing. There is a chance of seeing some showers and an isolated storm favoring inland areas and Gulf coast due to a build breeze out of the East-Northeast. By Wednesday, temperatures will be nearing-record levels with highs in the low to mid 90's as a front moves into North Florida.
Late week a slot of drier air should limit showers from developing, but temporarily. Most models are showing deeper moisture getting trapped across South Florida with a front stalling over North-Central Florida this weekend. Therefore, it could turn wetter starting Friday.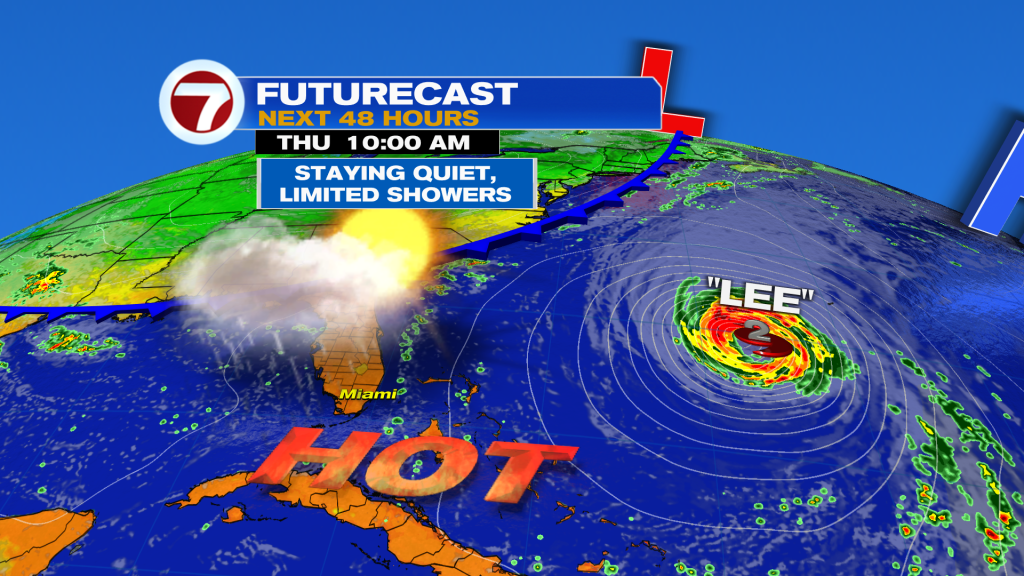 Today in the Tropics
Hurricane Lee remains a large and powerful system over 500 miles South of Bermuda. Watches will likely go up for Bermuda later today.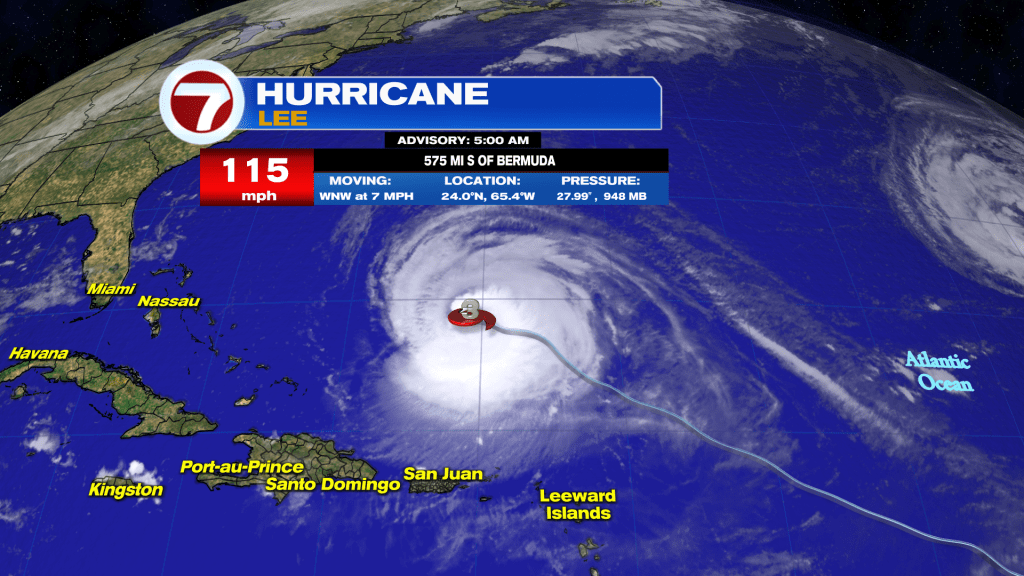 On the forecast track, Lee will make the turn to the North midweek and travel near Bermuda with gradual weakening. As it moves, North between high pressure in the Atlantic and front moving into the Eastern United States, area between the Northeast and Atlantic Canada should monitor closely.
Dangerous surf and life-threatening rip currents will be affecting portions of the Northern Leeward Islands, the Virgin Islands, Puerto Rico, Hispaniola, the Turks and Caicos Islands, the Bahamas, Bermuda, and most of the East Coast of United States through much of the week.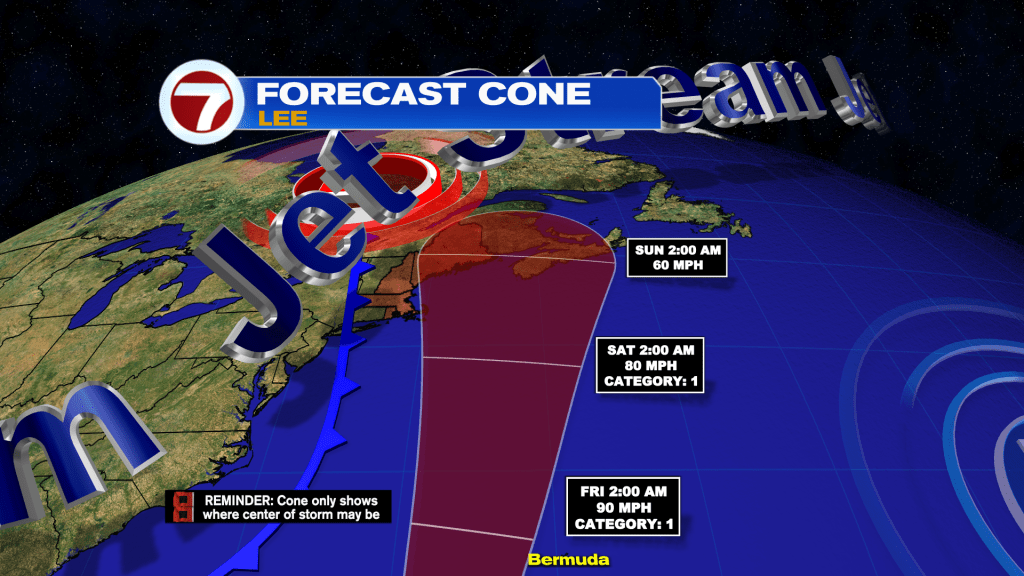 Margot is a strengthening hurricane moving to the North over the Atlantic Ocean. Weakening will take place this weekend as it moves into cooler waters.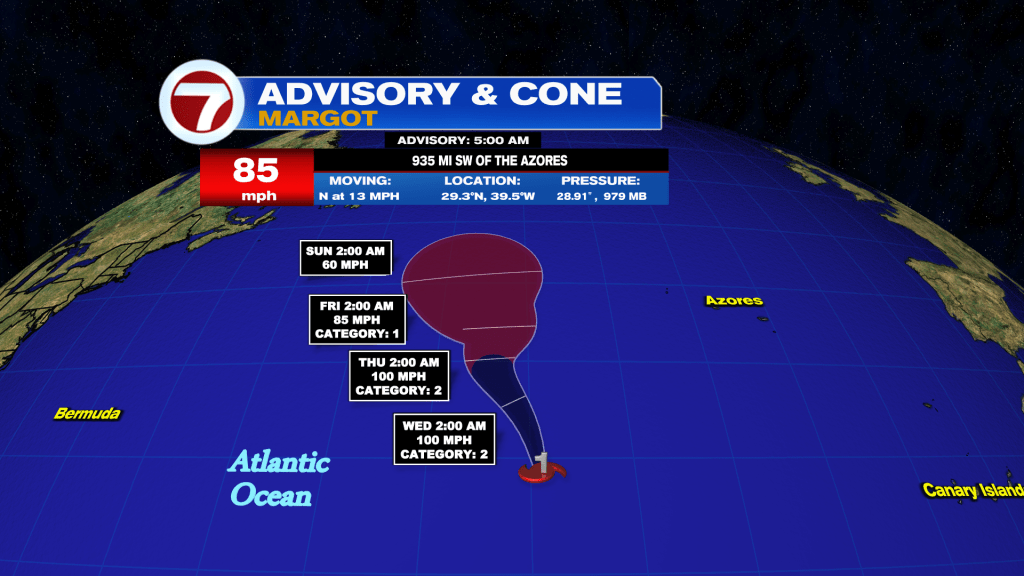 Have a wonderful day South Florida and make it a safe one!
Vivian Gonzalez
Meteorologist, AMS Certified
WSVN Channel 7