Happy Thursday, South Florida!
Hopefully everyone has had a nice week so far. The end of the work week is just around the corner and it feels like every day has been a lot like the day before as far as the weather pattern is concerned. A persistent area of high pressure nearby has kept the weather unchanged across South Florida this entire week. Today was no different. After waking up in the mid to low 70s, our afternoon high temperatures reached into the mid 80s across many South Florida locations. Normal high temperatures this time of year should be closer to 79°,  which means unseasonably warm temperatures continue across our area yet again.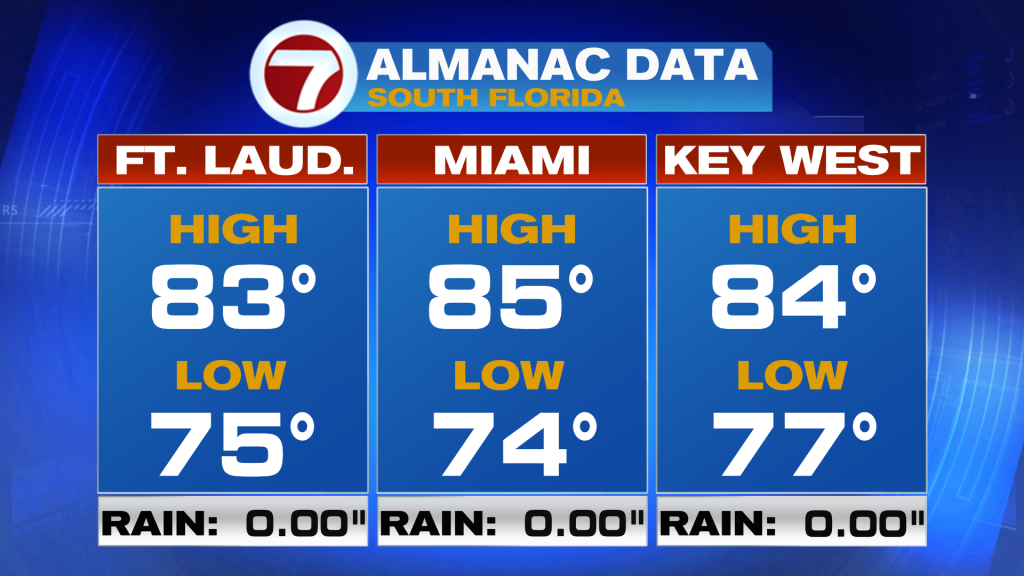 Tonight across South Florida continues to be calm and quiet. Our overnight low temperatures will remain about 8 to 10° warmer than average as we remain in the mid to lower 70s once again.  As we work our way into the end of the work week, Friday looks a lot like what we experienced today – plenty of sunshine, dry conditions and warm temperatures in the mid-80s.  Apart from a few morning clouds, beautiful blue skies will accompany our forecast through the afternoon. Needless to say, rain remains out of the forecast yet again so it's a green light for any outdoor plans you might have Friday evening!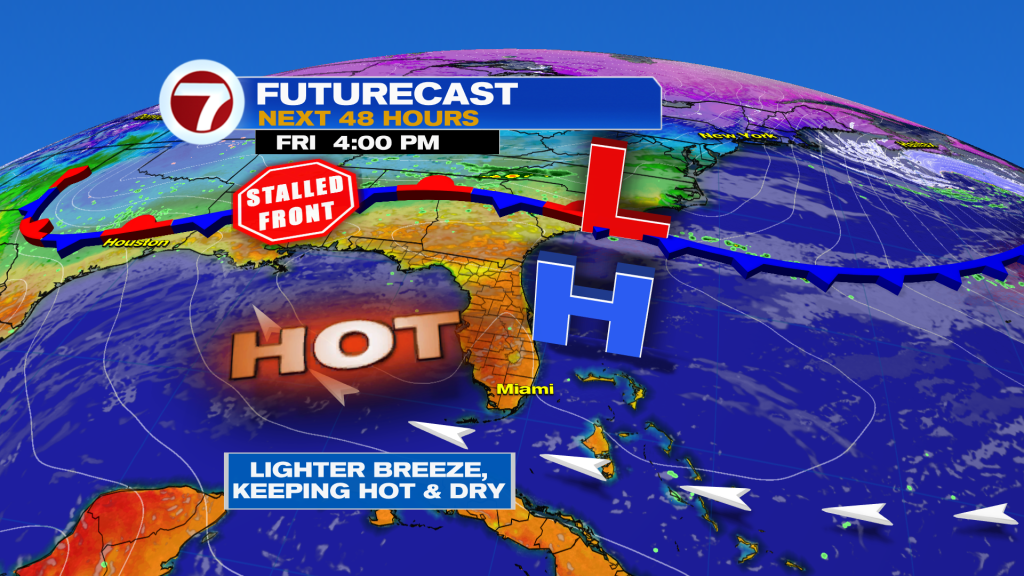 Looking ahead, there are some changes to the forecast, however, not the change that we hope to see. The weekend continues to be on the warm side with afternoon high temperatures reaching into the mid 80s. Sunny skies and a warm Southeast breeze will start our weekend off but then the weather pattern begins to change for the latter part of the weekend. Our wind pattern will veer out of the Southwest by Sunday. This will trigger a warming trend across our area (as if temperatures weren't already warm enough!).  The start of next week promises this trend of steamy temperatures and dry conditions to continue. Our afternoon high temperatures could possibly reach into the upper 80s and lower 90s before a weak front tries to move into South Florida on Wednesday. Unfortunately any significant cooldown is not expected with this one.  Models are suggesting that temperatures will drop back down to the mid 80s (versus the upper 80s and low 90s we could experience at the start of the week). Whatever 'brief relief' this weak front brings to South Florida will be short-lived as our afternoon high temperatures continue to warm by the end of the week.  Also worth noting, South Florida will remain dry through this entire forecast period.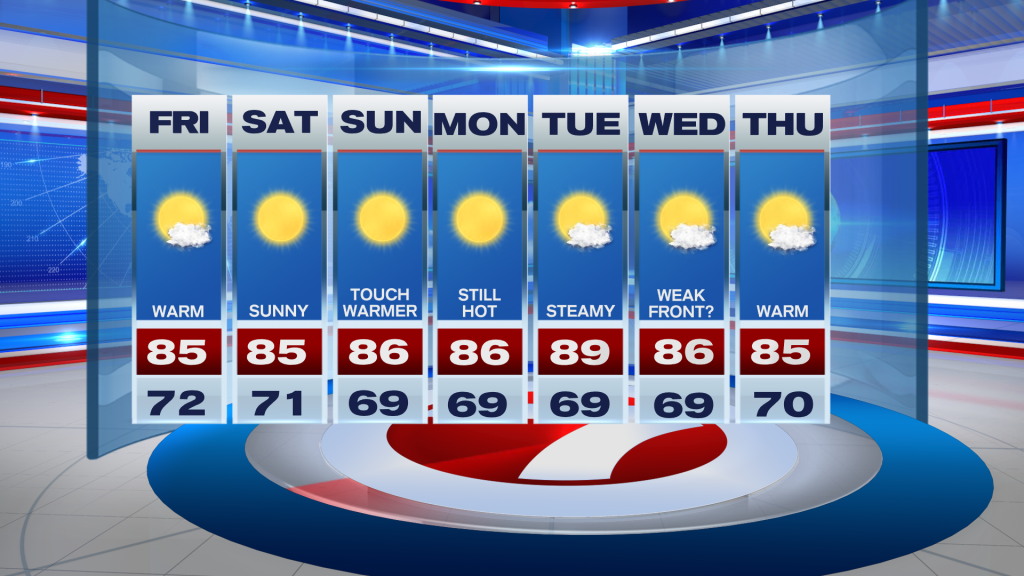 Have a wonderful rest of your week!
Erika Delgado
Meteorologist
WSVN Channel 7 News
Copyright 2023 Sunbeam Television Corp. All rights reserved. This material may not be published, broadcast, rewritten or redistributed.