The coolest air is being felt across South Florida since March. Some spots around interior areas managed to hit the upper 50's, while most locations were in the low 60's. The Florida Keys were in the mid to upper 60's due to some clouds that lingered overnight.
Temperatures should bounce back into the low 70's to close out the week with highs in the mid 80's. However, it will still remain below average.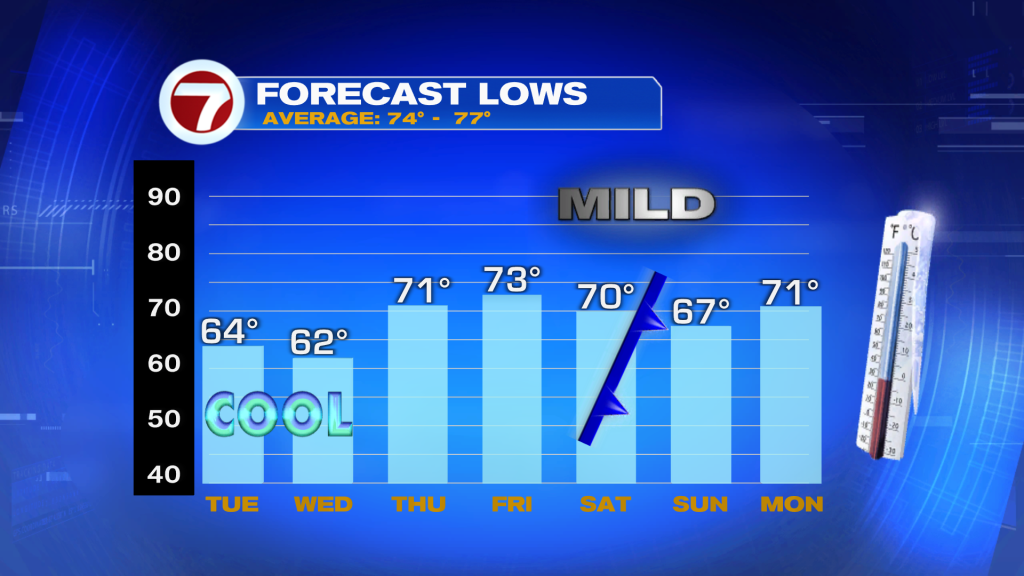 The weather pattern will be dominated by an area of high pressure keeping conditions mostly dry. By the end of the week, a better chance of seeing scattered showers and a few storms will be possible ahead of another weak cold front.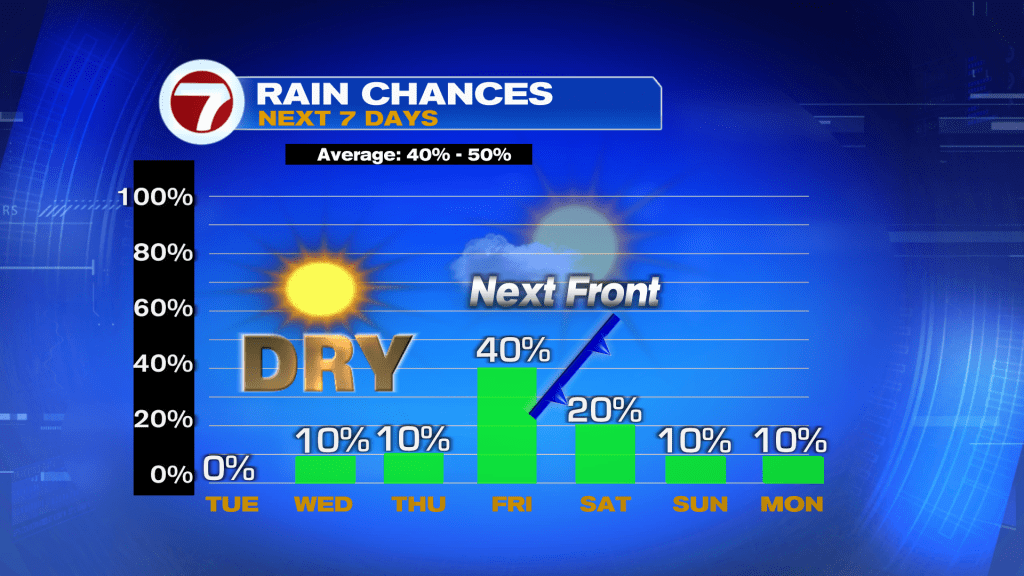 Broward low pressure is producing a large area of showers & storms 1100 miles to the East of the Windward Islands. it has a high chance to form. The islands should continue to monitor, but a front should help it move Northward during the next 7 days.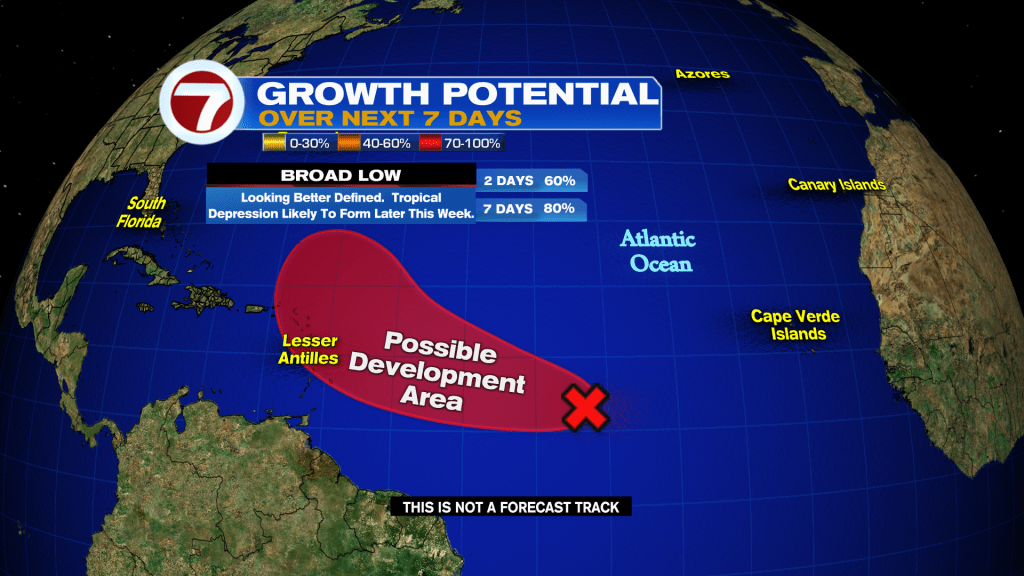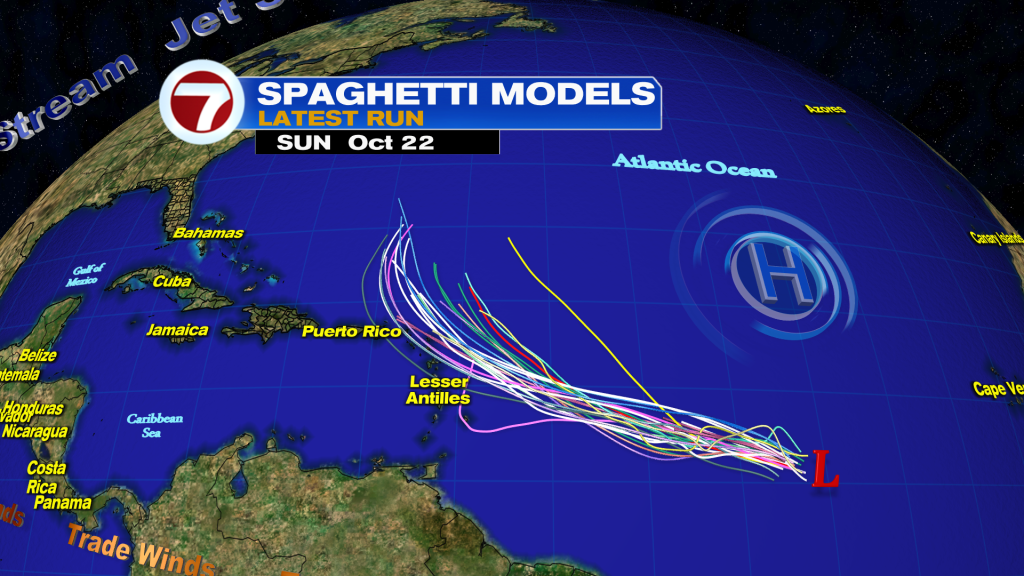 Vivian Gonzalez
Meteorologist, AMS Certified
WSVN Channel 7