It sure is a very hot weekend following highs up to 97F in Miami and 98F in Marathon on Saturday, and Sunday could be even hotter.
It's all thanks to a continuation of a land breeze out of the southwest, which allows the air to heat up rapidly as it gets steered toward the east coast metro, while skies will be mostly sunny and filled with a layer of Saharan dust.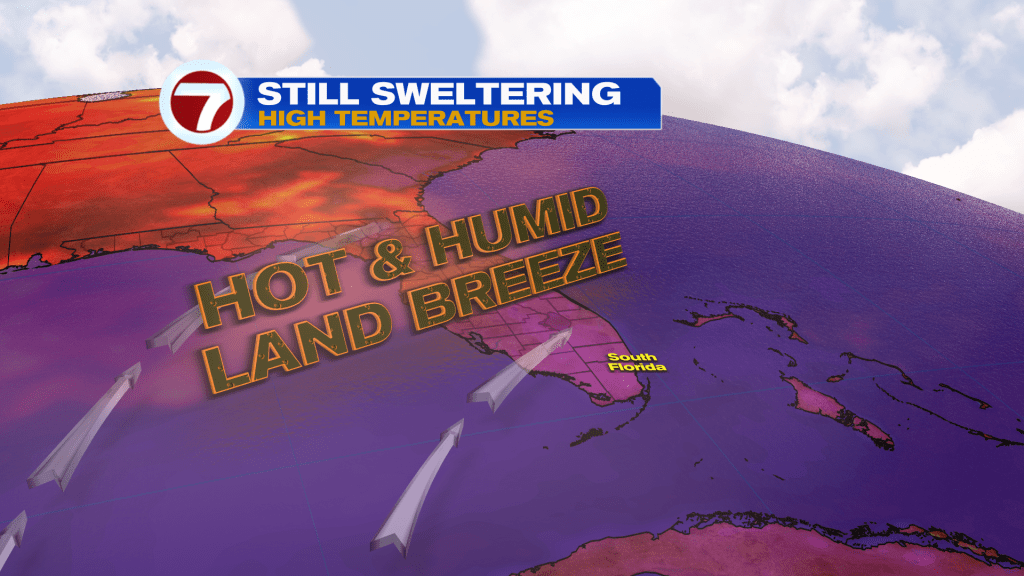 As a result, an Excessive Heat Warning is in effect for Miami-Dade and Broward Counties for feels-like temperatures up to 113F and a Heat Advisory for the Florida Keys for heat indicies up to 112F. Both of these alerts are posted through this evening.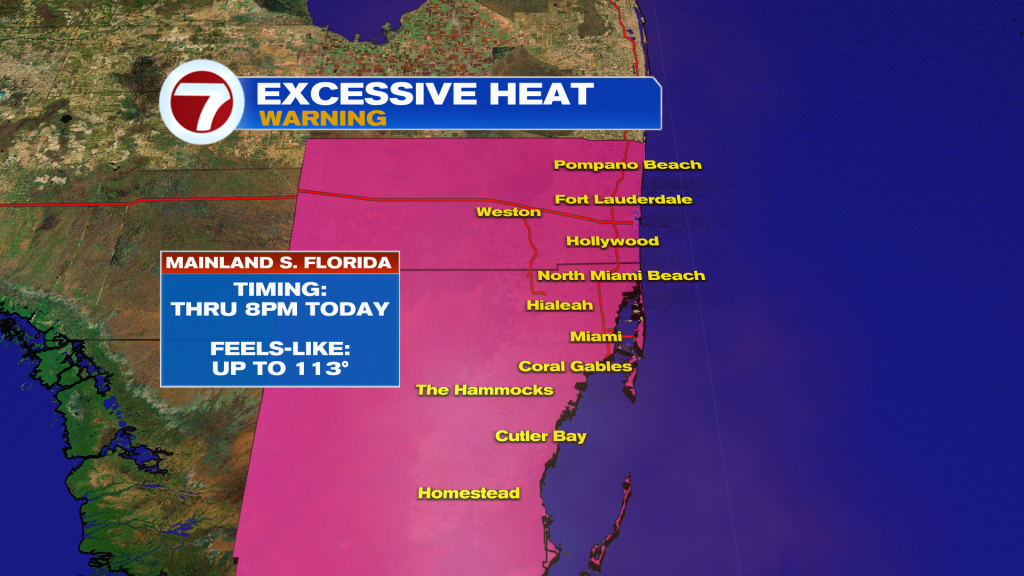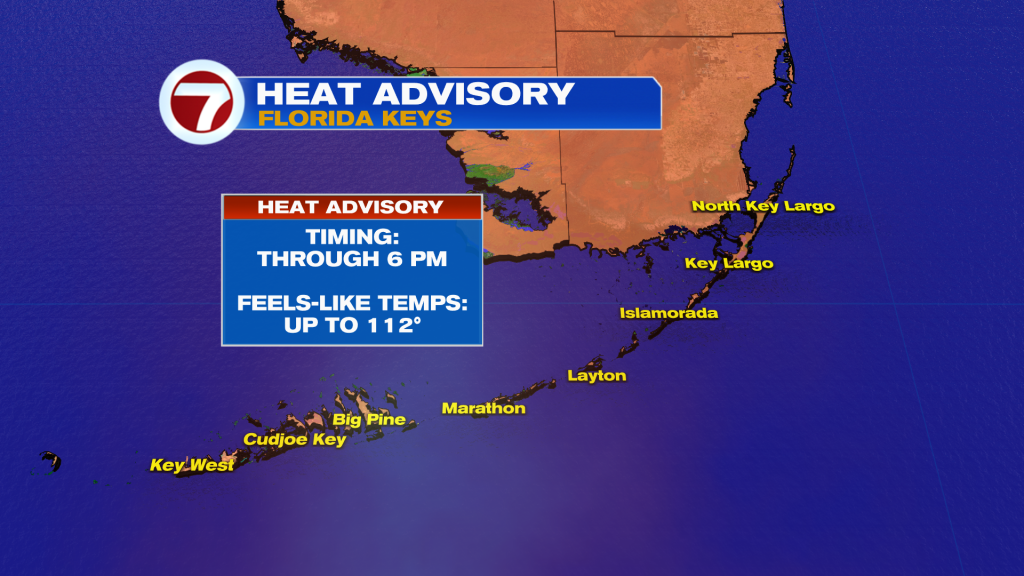 Aside from record heat being possible — if not likely — in both Miami and Marathon again today, Miami has a shot at reaching 98F, which is our forecast high. Most years never reach a temperature that high and the record for most days with a high of at least 98F is 2 days, which happened in back-to-back years of 2019 and 2020!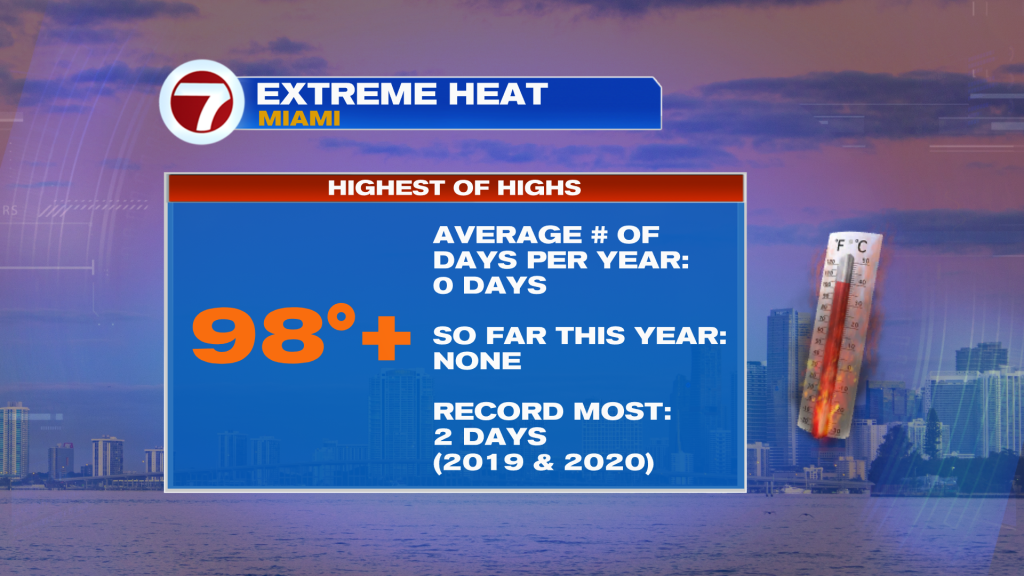 The heat will remain relentless into our Monday and Tuesday, too, with highs remaining in the mid to upper 90s with a good deal of sunshine, Saharan dust still overhead and low rain chances. Temperatures will then briefly dip back to near average levels during the mid to late week time period as our ocean breeze returns and increases — a breeze that has not been too common this summer.
Along with that ocean breeze returning, scattered showers and storms will also return mid to late week. Overall, we can expect a few morning showers and then afternoon, inland thunderstorms with this pattern.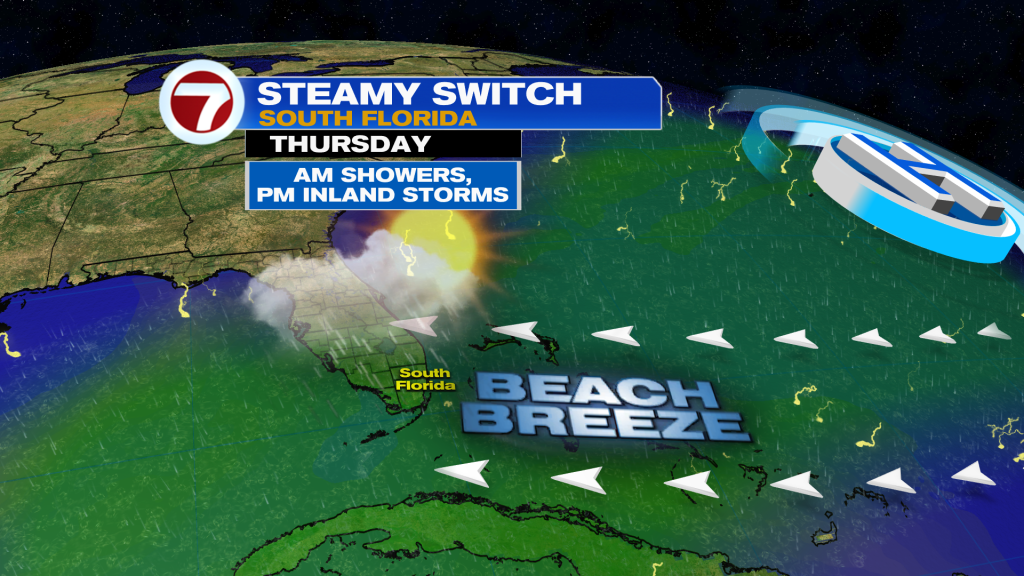 In the tropics, the odds an area of low pressure over the central Atlantic develops has decreased as it tracks toward the Lesser Antilles later this week. Regardless, some rain and gusty winds are possible for some of the islands as the system moves through.