A rather unusual weather pattern of mostly dry conditions will begin this Sunday for South Florida despite it being September in the midst of rainy season.
The upcoming week will feature near-normal temperatures hovering near 90F along with lots of sunshine and isolated rain chances.
Plumes of drier air behind a weak front that passed through the region Saturday evening will filter through much of this week, dropping our rain risk to a 20-30% chance through at least next Saturday.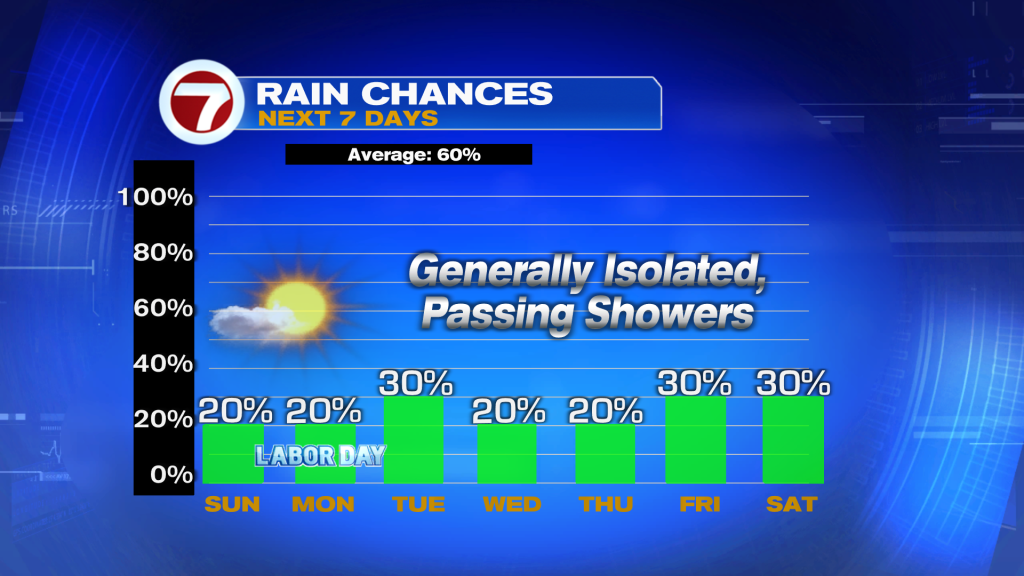 This is nice and timely for the Labor Day holiday weekend as both Sunday and Monday will feature mostly sunny skies and just a spotty shower chance. It will be breezy, however, with winds out of the northeast behind this front, which will make for hazardous beach and marine conditions.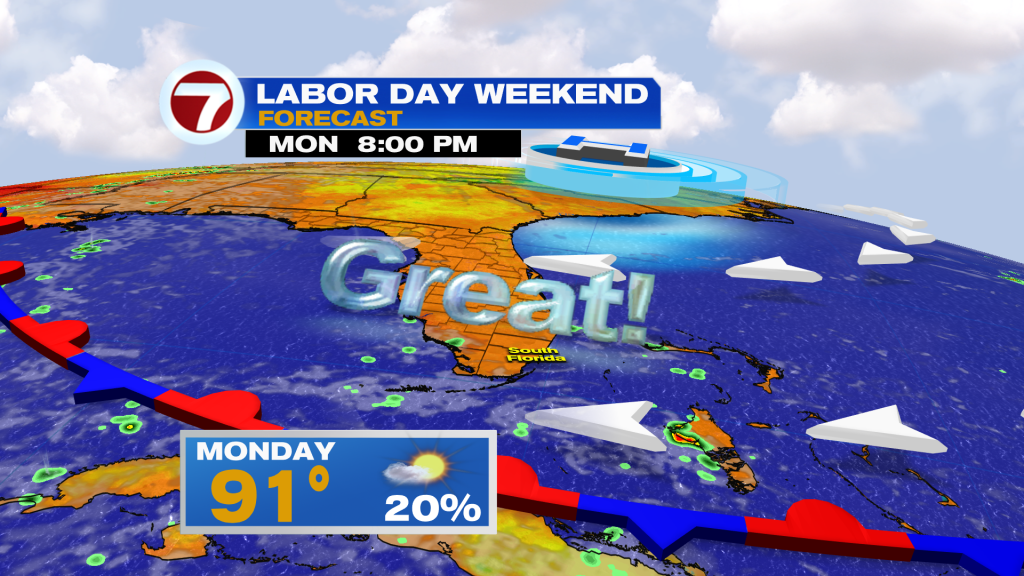 A bonus feature for Sunday will be the slightly less humidity in the air!
In the tropics, we're now down to Tropical Storms Gert and Katia over the open waters of the Atlantic. These should last another day or two before they dissipate.
Then there is a tropical wave to the south of the Cape Verde Islands that has a high, 70% chance of tropical development. This will be a potential system to watch over the next 1-2 weeks as it tracks to the west across the Atlantic Ocean.