Well Saturday sure reminded us that we are still in the midst of rainy season with the daily downpours back in the forecast.
That will be the story this week with that risk for sea-breeze-driven, scattered showers and storms possible each and every day this week. Rain chances will hold at a 30-50% into next weekend as a result of more moisture in place.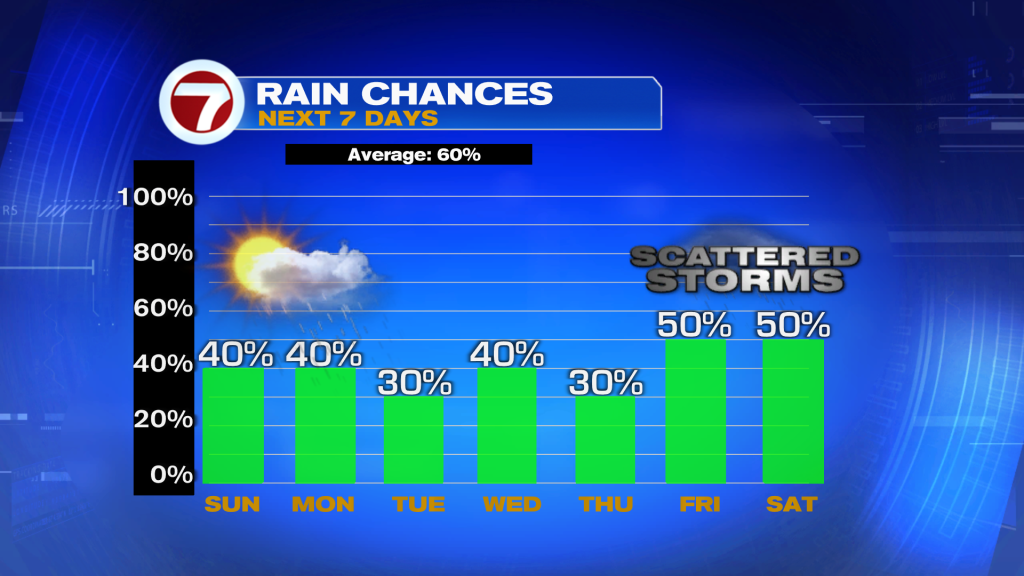 For our Sunday, I don't see it being as wet as it was on Saturday. Expect morning sunshine and mostly dry conditions, then the risk for afternoon storms, especially across Broward County and inland areas of mainland South Florida. High temperatures this Sunday will be a degree or two warmer into the low to mid 90s due to more of a delayed start to the storms.
Highs the rest of this new week will remain on the hot side, reaching 94F in Miami on Wednesday and Thursday before it drops back down to the low 90s by next weekend. With the high humidity in place, it will feel closer to the triple-digits — if not warmer!
For the start of the new work week, there will remain the risk for rain, especially with a passing shower in the morning, then scattered afternoon, inland thunderstorms. Then around the Wednesday and Thursday period, there will still be that chance for some showers and storms, although rain chances can end up being lower depending on how this "patch of drier air" materializes that comes in from the north ahead of a weakening front.
In the tropics, today is the climatalogical peak of the Atlantic hurricane season and it sure looks like it with Hurricane Lee, Tropical Storm Margot and two areas to watch for potential tropical development.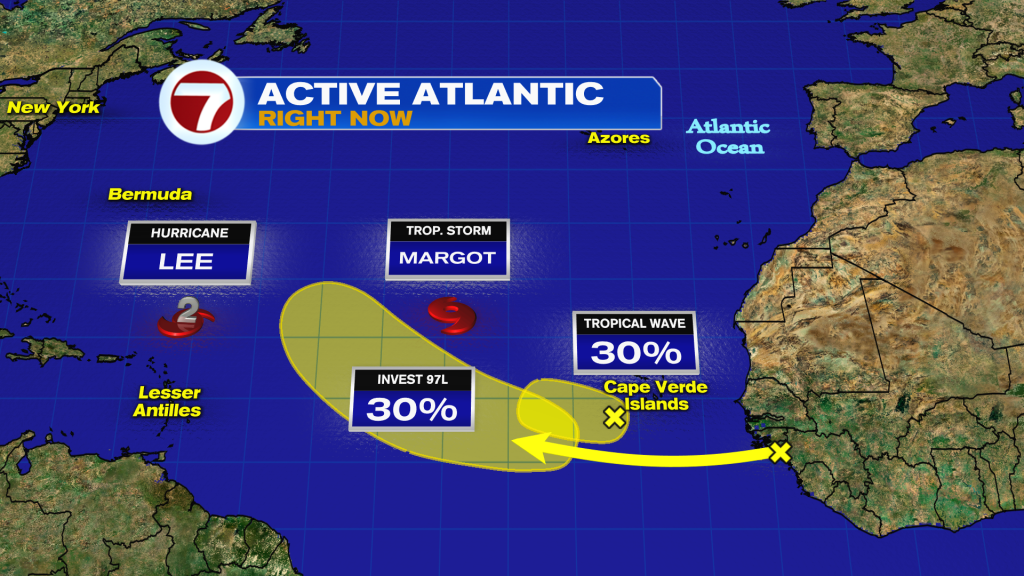 Hurricane Lee is now north of the Caribbean islands and is slowing down over the southwestern Atlantic Ocean. It has weakened into a Category 2 storm but Lee is forecast to regain strength early week. Then by midweek, Lee should turn to the north and eventually could become a threat to Bermuda, Canada and New England by next weekend.
The exact track remains uncertain at this time given that it depends on the timing of a front moving off the East Coast of the US.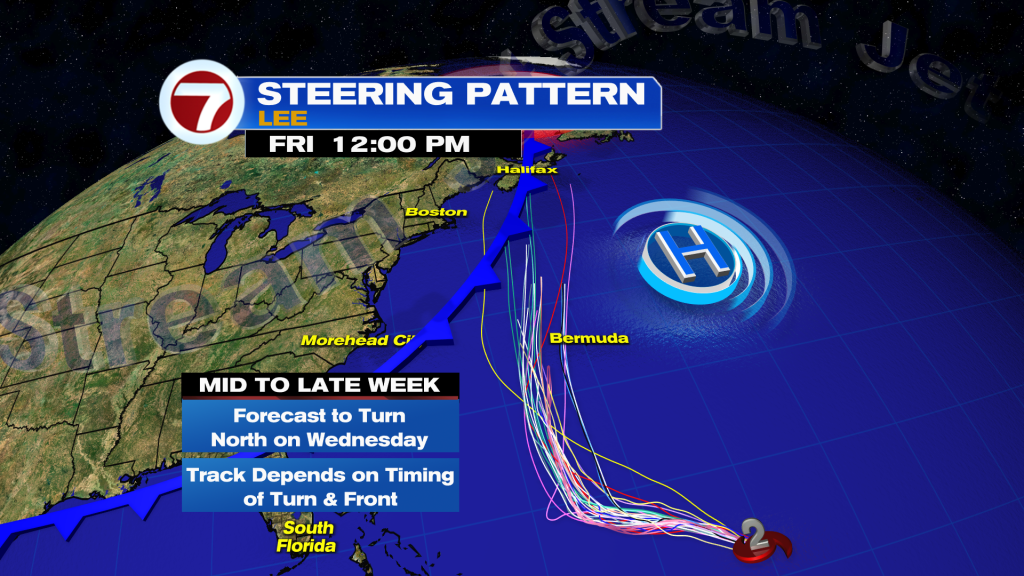 The other three areas in the Atlantic, including Margot, currently pose no threat to land at this time.