Following a cold front that crossed through South Florida Tuesday morning, we are finally feeling the effects of it this Wednesday. Temperatures this morning are still a few degrees above normal in the mid 60s to mid 70s but a nice change is the lower humidity, which will remain with us through Friday.
Now despite the front being stalled to the south over the Florida Straits, the weather will remain unsettled today due to an upper-level disturbance moving in later today from the Gulf of Mexico.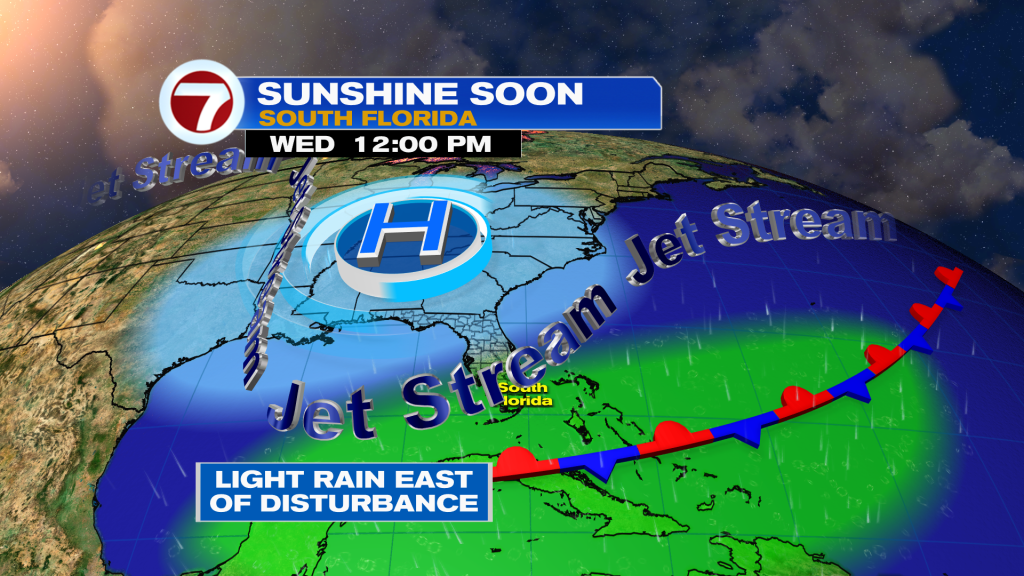 This will lead to increasing clouds during the morning hours with scattered light rain showers from the late morning and into the afternoon hours, especially. Then the clouds and showers will clear out to the east by around sunset this evening. Due to the clouds and a breezy, northerly wind, temperatures will actually be below average into the mid to upper 70s. The last time we had highs in the 70s was a month ago on Valentine's Day!
By Thursday, we turn nice again but also with cooler temperatures during the morning hours. A north-northeast wind will be around along with clear skies, allowing for temperatures to drop to near to slightly below average levels into the 60s across most of South Florida. A few inland locations may even drop down into the upper 50s. Temperatures will then warm back up into the upper 70s for the afternoon along with mostly sunny skies.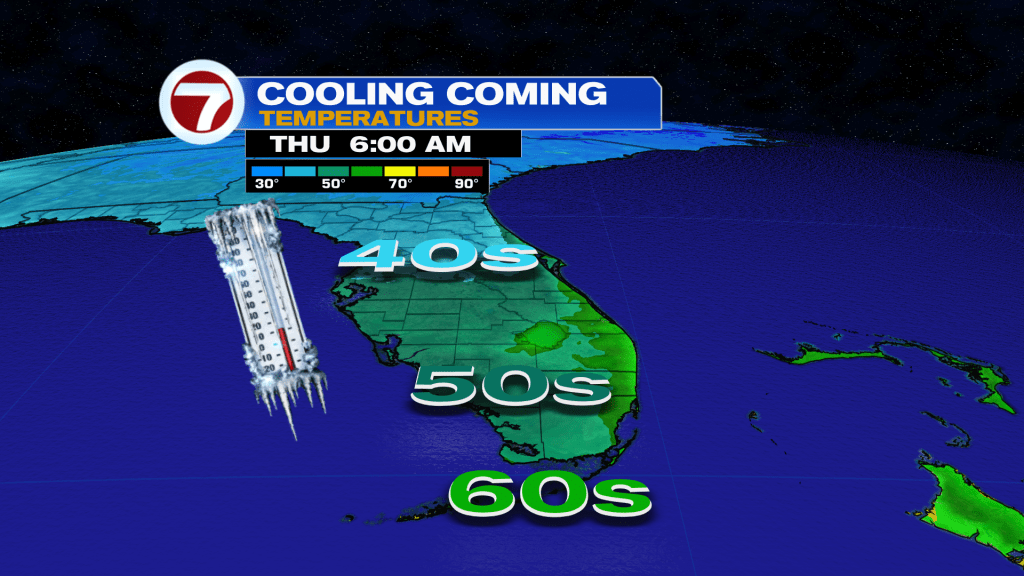 High pressure that will be overhead on Thursday will push offshore to the east by Friday, thus increasing temperatures and the onshore breeze. Friday is still looking nice with a blend of sun and clouds and dry conditions, and it should remain dry on Saturday too along with highs in the mid to upper 80s.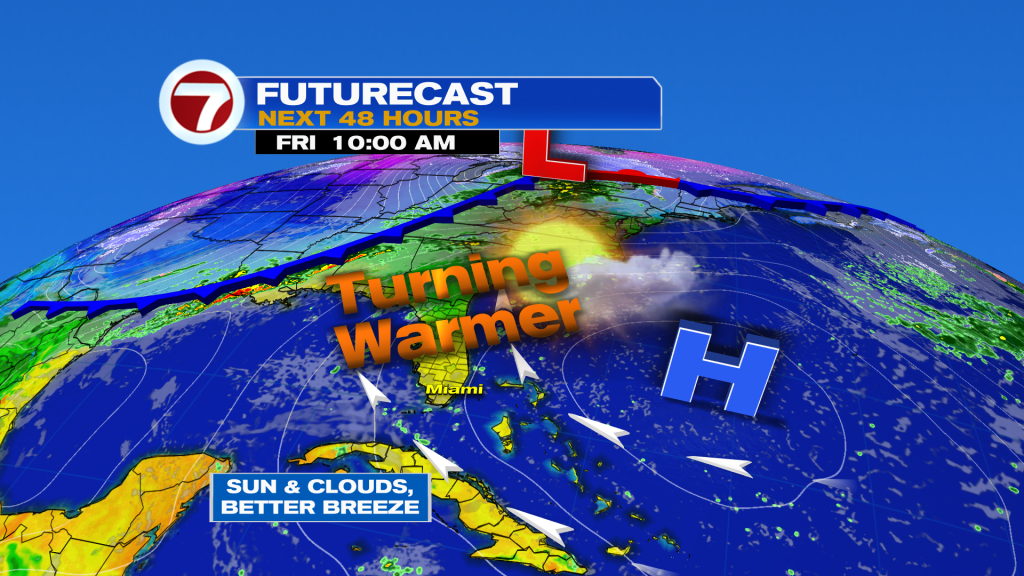 It's not until Sunday when our next front arrives and this one will be a slow-mover. It is expected to trap moisture across South Florida from Sunday through at least Tuesday, leading to showers and thunderstorms at times. It is unclear at this time how widespread the rain will be, but what we do know is that there is a descent chance for rain during the period, some of which could be heavy, along with temperatures closer to normal in the upper 70s to low 80s for highs.