Following the passage of a weak cold front Thursday morning, lower temperatures and humidity has moved in, dropping temperatures back into the 60s and closer to normal this morning. Unfortunately for those hoping for a big, long-lasting cool down, this front will not provide that. Instead, temperatures will be near to slightly below average during the day this Friday. Highs will be in the low to mid 70s paired with mostly cloudy skies and breezy to windy conditions out of the north-northeast. Winds will be sustained at 10-20 mph with gusts as high as 25-35 mph. The strongest winds will be in the Keys. These stronger winds will also make for hazardous marine conditions and a rip current risk between Friday and this weekend.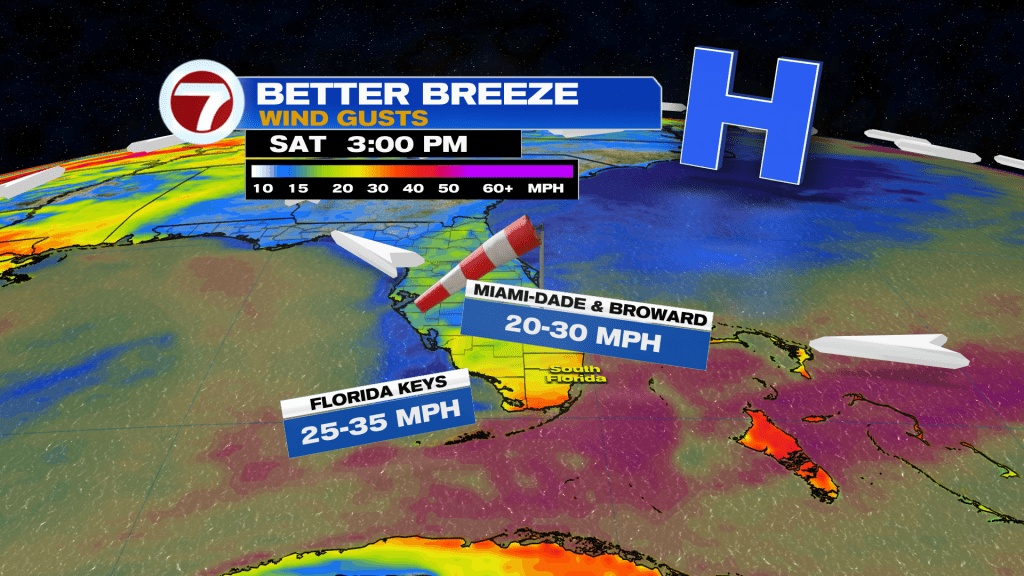 Speaking of the weekend, a gradual warmup will already begin. High temperatures on Saturday will be in the mid to upper 70s because of the wind shifting out of the east-northeast. Skies will remain mostly cloudy, keeping temperatures near-normal, and a spotty shower will remain possible. Winds will also be breezy across the mainland to windy in the Keys with gusts once again up to 25-35 mph.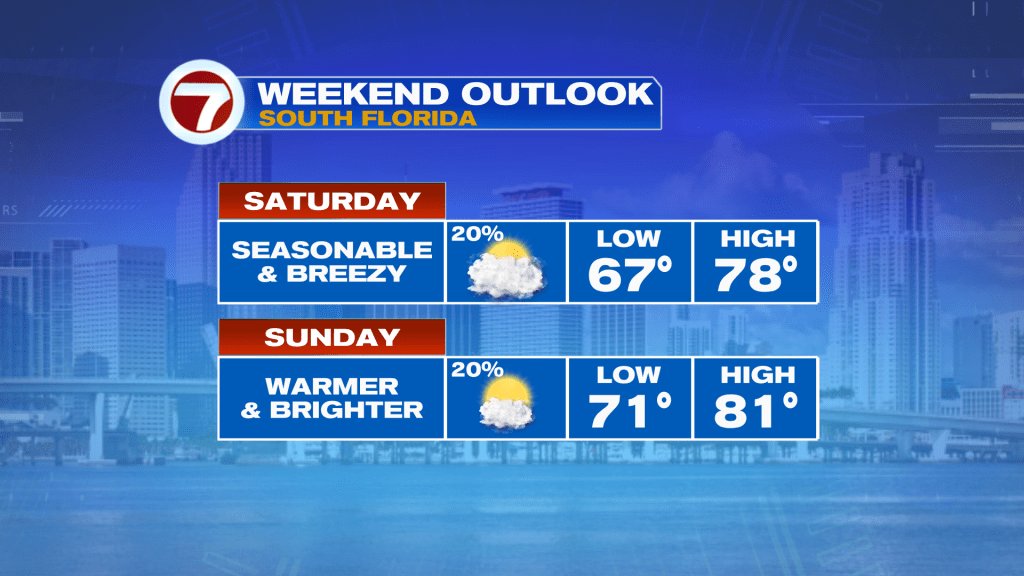 By Sunday, more sunshine will return as well as above average temperatures. Highs at many locations will rise up into the low 80s paired with a blend of sun and clouds, a spotty shower and a slightly weaker wind. This will foreshadow our new week ahead in South Florida. The early to middle portion of next week, at least, will feature generally bright, sunny skies, mostly dry conditions and above normal temperatures, meaning highs in the low to mid 80s. Also, humidity will creep back up to the muggy to sticky categories due to a southeasterly wind.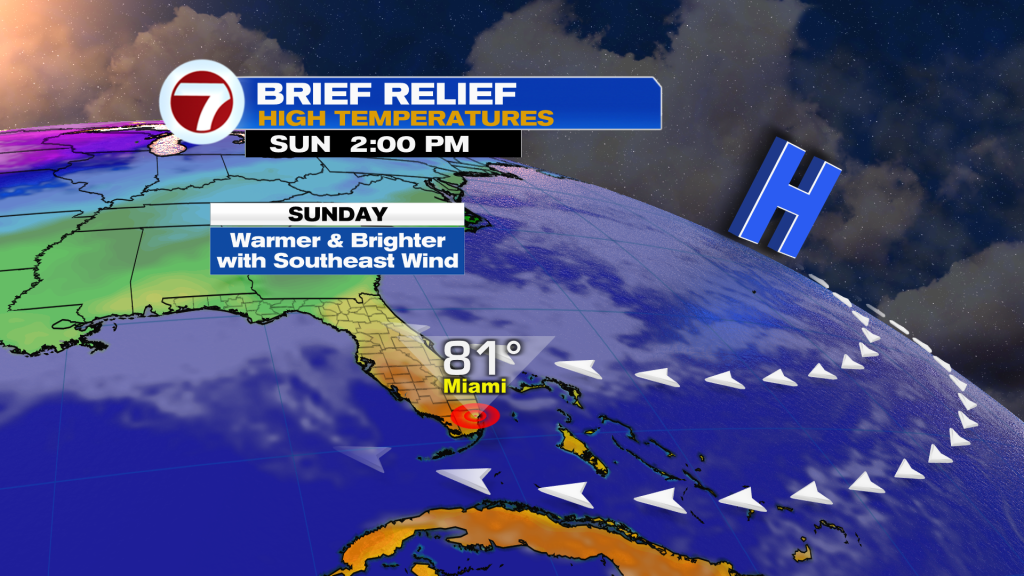 High pressure in the mid-levels of the atmosphere centered right over South Florida will keep our rain chances low and any incoming fronts away next week while the storm track remains wedged well to our north.