Enjoy the sunshine and warm weather while you can the rest of this work week because changes to our weather pattern arrive this weekend and especially next week as a front stalls near South Florida while meeting with deeper moisture levels and as weak storm systems ride these fronts.
This Thursday, we'll continue to see the sunshine along with fair weather clouds and some filtered sunshine due to upper clouds streaming in overhead. High temperatures will remain consistent and a few degrees above average, reaching the mid 80s at most locations. It will also stay breezy with sustained winds generally up to 10-20 mph out of the east.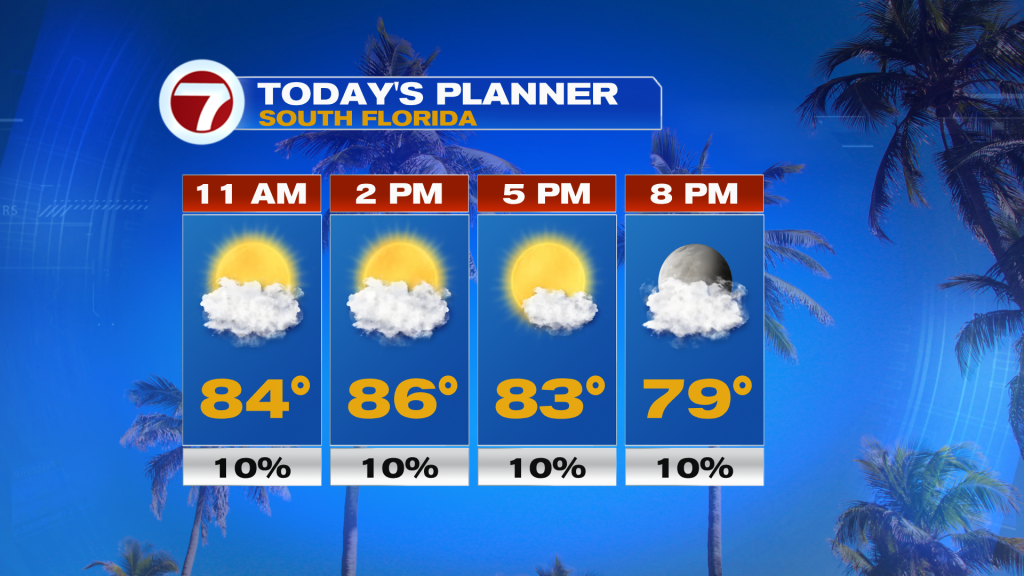 Friday will also be another nice day, featuring mostly sunny skies, a slightly lighter breeze and high temperatures once again into the mid 80s following wake-up temperatures quite warm and well above normal into the mid to upper 70s.
Now by the weekend rain chances will begin to increase from the low, 10% chance that remains on Thursday and Friday. Expect a blend of sun and clouds on Saturday with the chance for a shower in the morning, then another chance for isolated showers and thunderstorms during the second half of the day due to the sea breeze. Most areas should remain dry across metro Miami-Dade and Broward and the Florida Keys.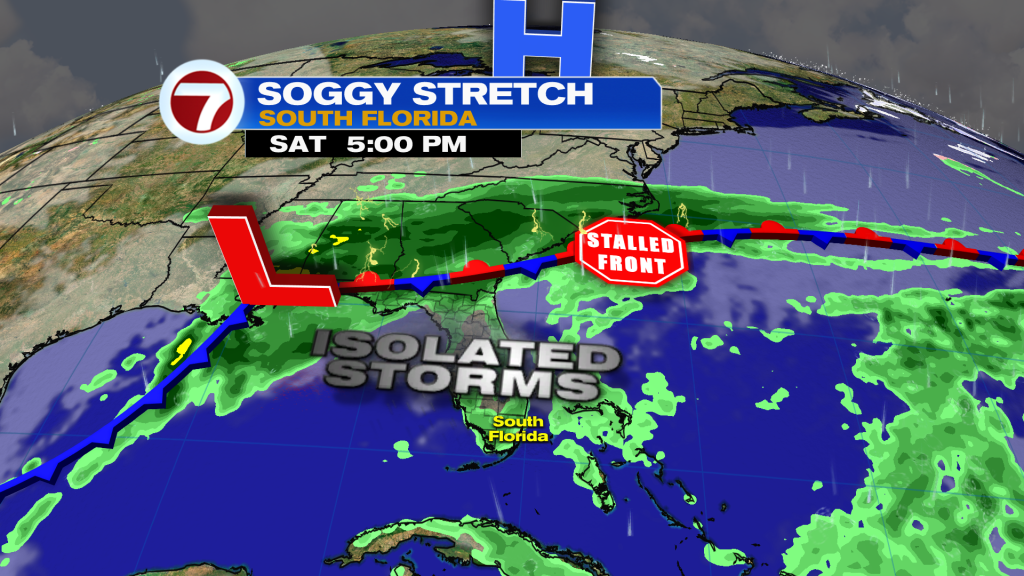 Then on Easter Sunday, rain chances will be slightly higher at a 40% chance. The day should start off nice and mostly sunny, making for nice conditions to conduct an Easter egg hunt for those that celebrate the holiday. Then scattered showers and thunderstorms are expected to develop and push across parts of the metro late in the day due to a more westerly wind. Otherwise plenty of dry time is expected on Sunday with highs in the mid to upper 80s.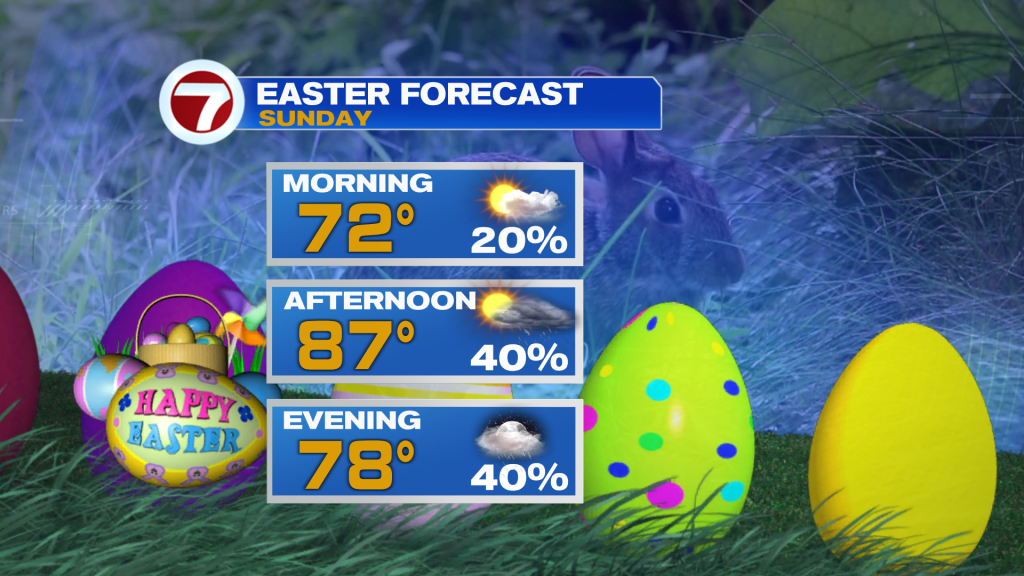 Now by Monday, this looks to be the wettest day out of the next seven, as of now. Scattered to numerous showers and storms are expected throughout the day due to a nearby front. There will even be the potential for flooding either on Monday and/or later in the week, with 1-3 inches of rainfall currently forecast near the east coast. More clouds will be around as well as a developing northerly wind component, which will hold down temperatures closer to normal into the low 80s.
On Tuesday and Wednesday, the pattern will remain unsettled with clouds and showers around but it is uncertain in regards to the extent of how widespread or heavy the rain will be at this time period. It is expected that a mid level disturbance will begin to stall over the Gulf Coast region, which will at least elevate rain chances much of next week across South Florida.