A strong area of high pressure has been parked across the southeastern US all week long, bringing in a big breeze across South Florida, but some changes are ahead this weekend with a weaker wind set to return but also a higher chance for rain.
At least for today and tomorrow, high pressure will remain in charge of our pattern. This will allow for mostly dry and windy conditions with gusts up to 30 mph along the coast paired with highs above average in the mid to upper 80s.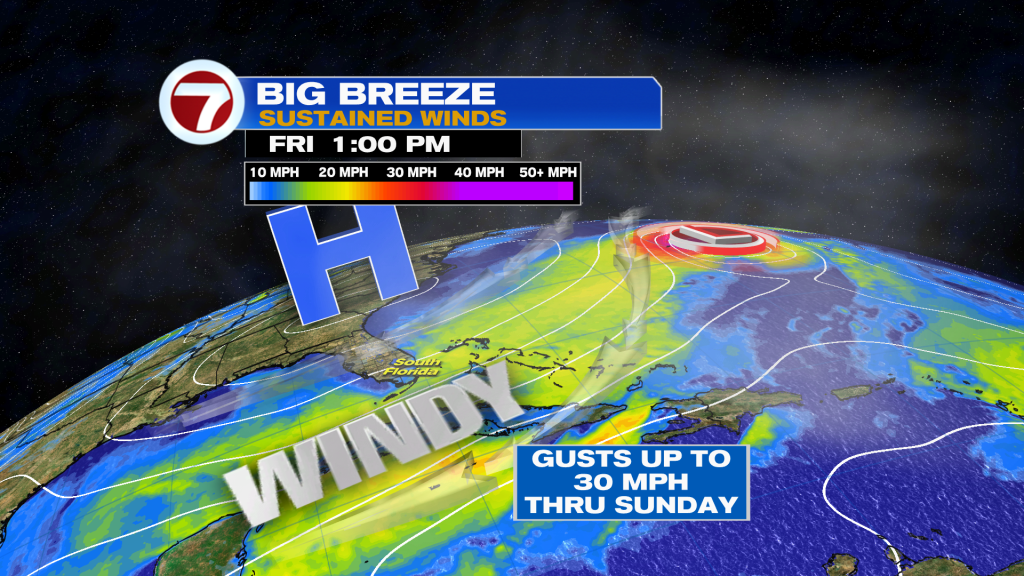 Besides a quick-moving spotty shower, this period will be dry overall.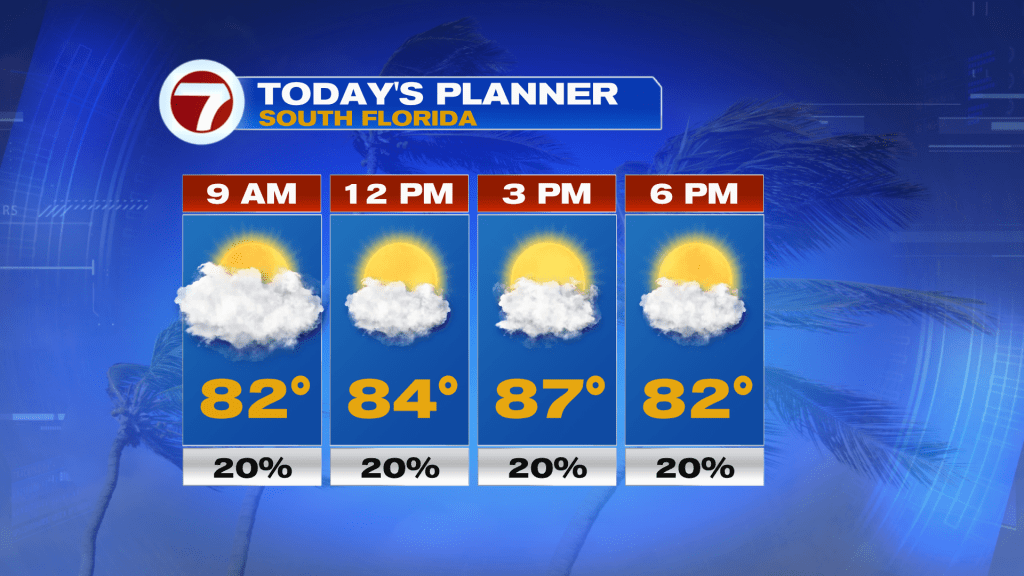 Then by Sunday, an area of low pressure in the mid to upper levels of the atmosphere will approach from the east and will meader over the Bahamas. This feature will help steer in more moisture into South Florida.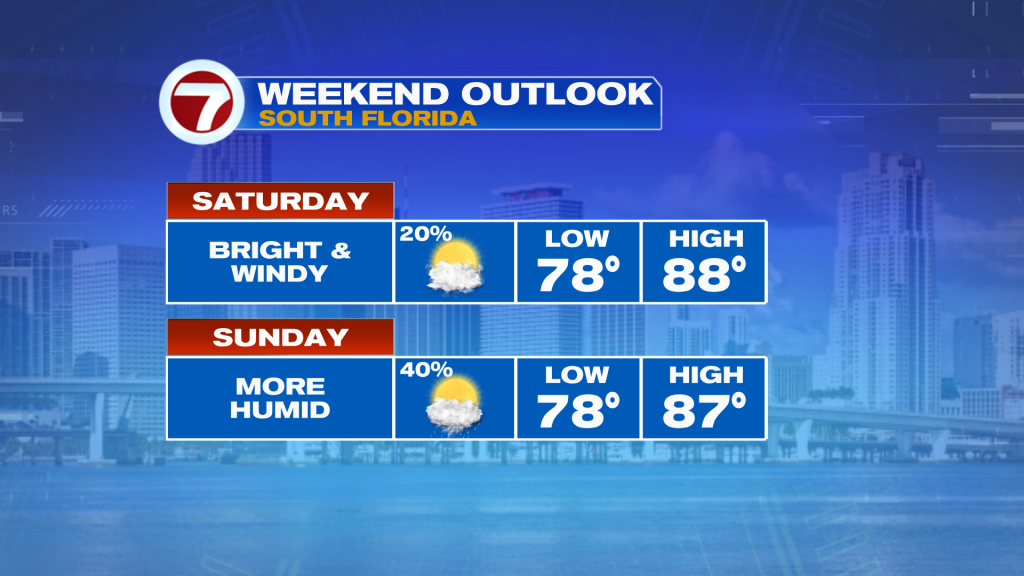 Therefore, on Sunday and Monday, scattered showers and thunderstorms will be possible at times along with a decreasing wind and higher humidity. It won't be a washout but it will just be wetter than it's been this week.
For Halloween, overall the forecast is looking fine. It won't be completely dry but lots of dry time is still expected with warm and humid conditions.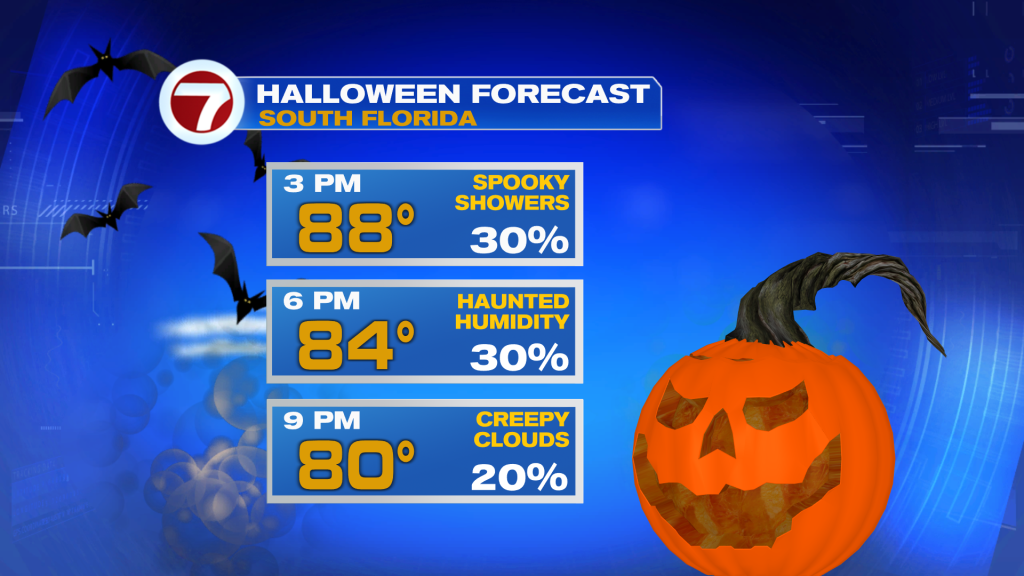 Then by Wednesday, a weakening fall front will begin to move into South Florida after delivering chilly temperatures to much of the US.
For us in South Florida, this should just drop temperatures back to near normal with lows in the mid 70s and highs in the mid 80s. Winds will also increase once again.