As parents rejoice and kids return to the classrooms, drop off conditions were nice and quiet this morning. The roadways might have been busy, but the weather wasn't. Apart for some afternoon showers, the start to the 2016-2017 school year will continue to be mainly dry through Tuesday.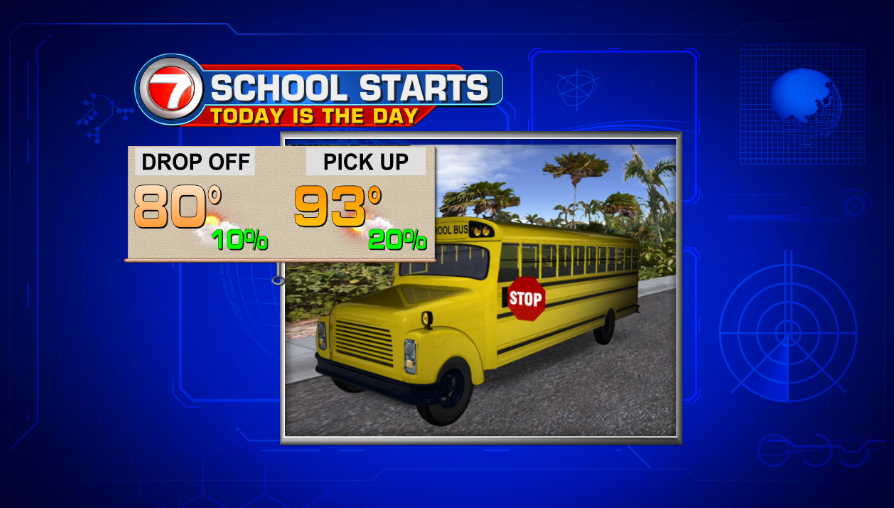 By midweek, moisture will be on the rise. Parents, make sure to pack the rain gear!
While kids may already have their hearts set on a few days off, the areas in the Tropics are very far away. The system closest to Africa has a 100% for development in the next 48 hours. This means we may have our next depression.
The second area is over the central Atlantic and near the Lesser Antilles. This wave has a medium chance of a 50% to develop through the next 5 days.
The latter has a couple of tracks it may take. This system can steer North as a front stalls near the panhandle of Florida or can drift our direction if the front decides to fizzle. Your Storm Station will definitely keep you posted!
Meteorologist Natacha Galindo
Weather Producer
WSVN, Channel 7