Arctic air is mixing in with moisture to the South creating periods of freezing rain and sleet creating treacherous travel conditions across Texas, mid-Mississippi Valley, Tennessee and Ohio Valley through the middle of this week. Meanwhile, dangerous cold temperatures will be felt across the Central and Northern Plains.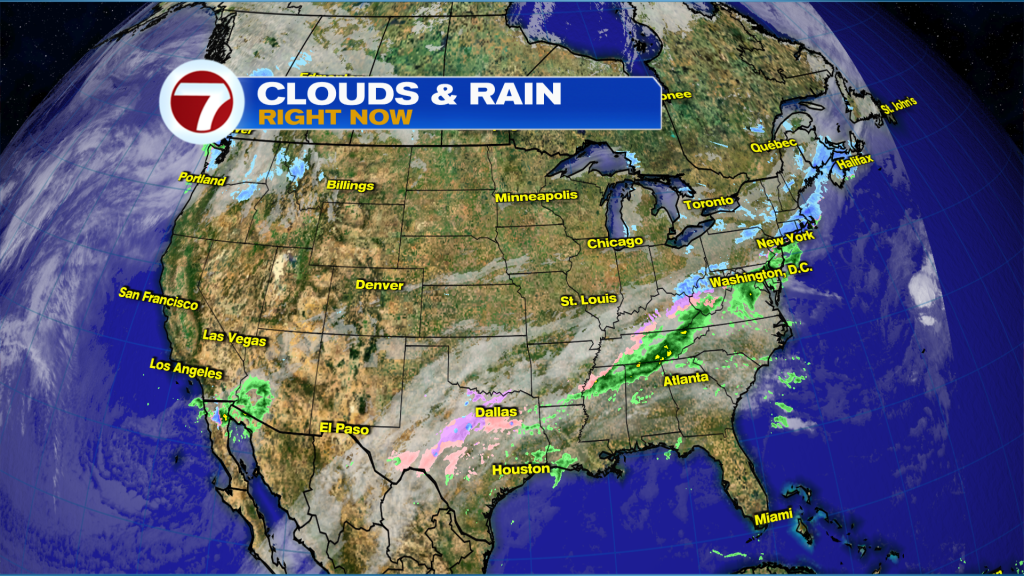 Ice Storm Warning in effect for a portion of Tennessee, Arkansas, Mississippi and Northern Texas. Models forecasting almost better than an inch of ice on the ground.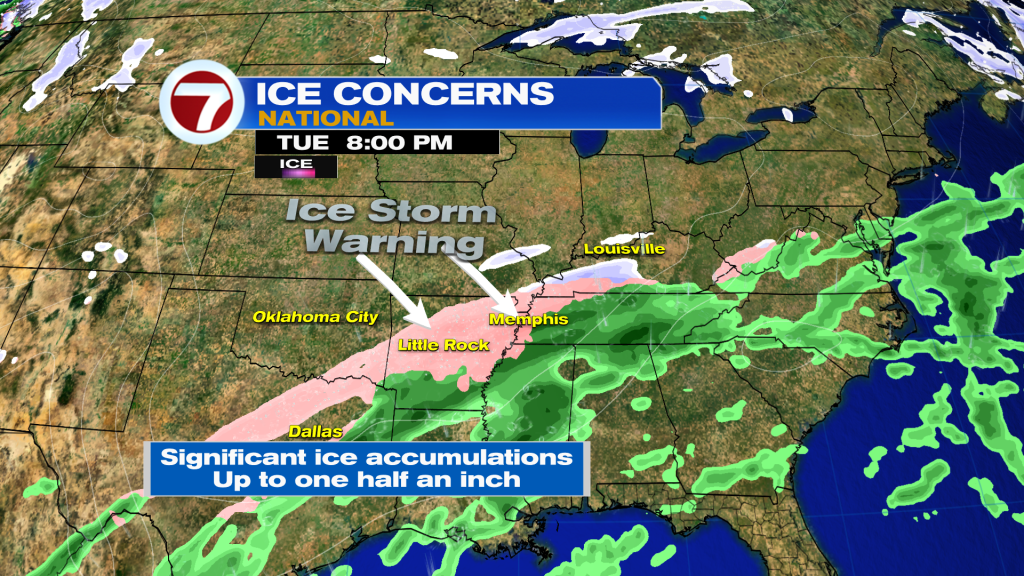 Here in South Florida we have a completely different story… High pressure in place is maintaining temperatures above average this week. In fact, near record heat possible mid-week. Eventually the system across the Southeast will get a push to move down the Peninsula and stall nearby. This will help the wind build out of the Northeast and possibly keep times of clouds with in and out showers Saturday and Sunday. No significant change in temperatures expected.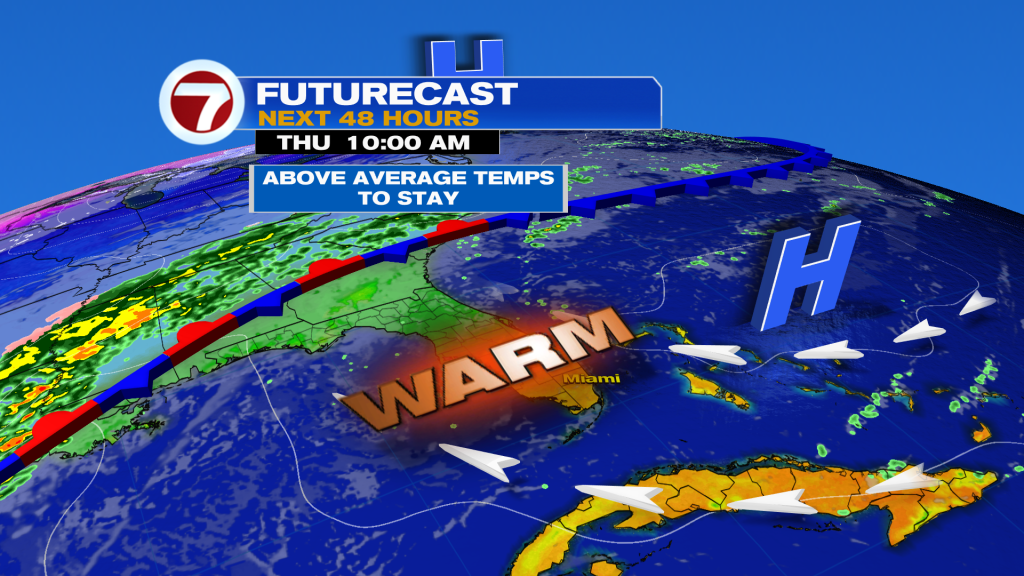 Have a wonderful day South Florida and make it a safe one!
Vivian Gonzalez
Meteorologist, AMS Certified
WSVN Channel 7