Two areas of high pressure in the mid-levels continue to produce hot temperatures and keeping heat alerts from the West to East coasts in place. Here in South Florida temperatures will feel between 103 to 113 degrees. This type of heat can cause heat related illnesses, so please stay hydrated by drinking plenty of water, dress lightly, use sun block and reapply often, never leave children, seniors and pets in parked cars and if you plan on working outdoors, try to avoid the midday sun.
The forecast calls for quick heating into the 90's by noon and this time around a chance of seeing some showers and storms favoring inland locations due Saharan Dust departing and a little more moisture in the air. This will be the case during the upcoming weekend. However, even though we will have an onshore flow and scattered showers and storms in the forecast, it won't help curb the heat.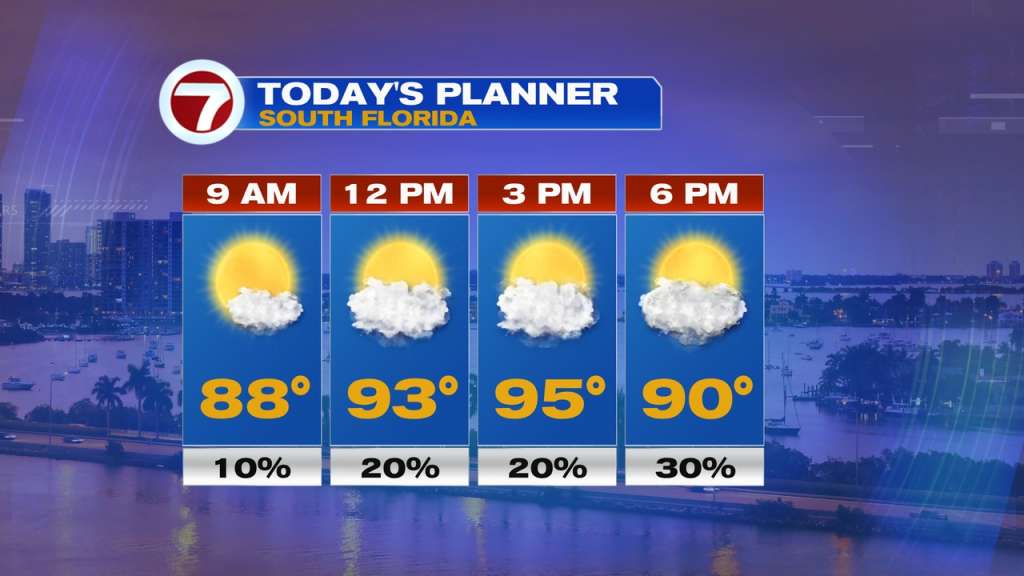 Today in the Tropics: Low pressure 500 miles East-Northeast of Bermuda remains disorganized. Conditions seem favorable for development between Thursday/Friday. Even if it forms, it will remain a marine interest.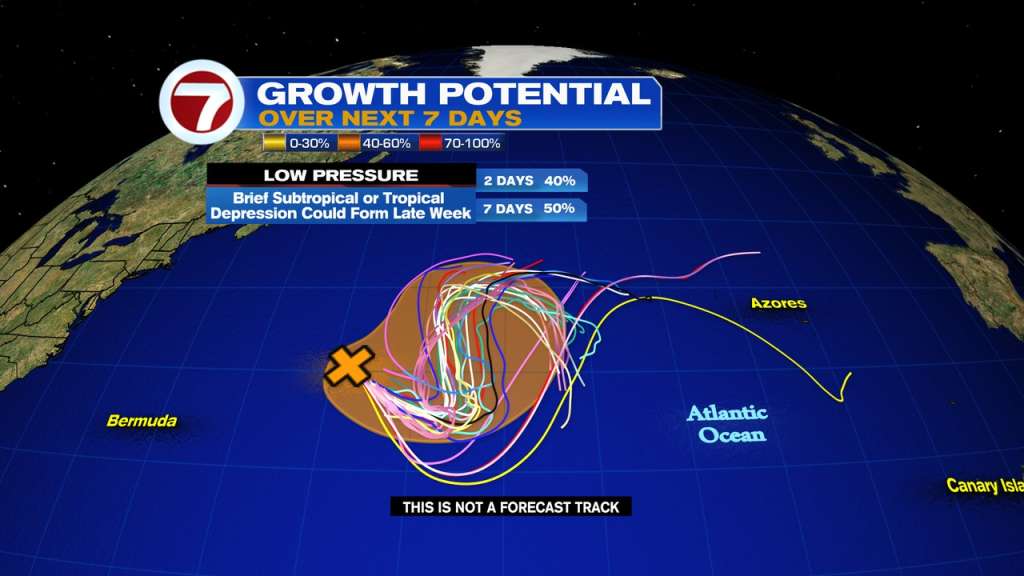 Ha
Vivian Gonzalez
Meteorologist, AMS Certified
WSVN Channel 7