South Florida has been caught up in a rather unsettled and damp weather pattern the past few days from an earlier tropical wave and then leftover moisture trapped across Florida. Now a more robust tropical wave is set to track across the state this weekend, elevating rain chances some more.
Out of the two weekend days, Saturday looks to be the stormier half with a rain chances up to 70%. Given how fickle tropical waves are and the setup in place, the exact timing of when to expect rain is rather difficult to forecast. We're expecting there to be anytime showers and storms as a result with rounds of rain tracking onshore.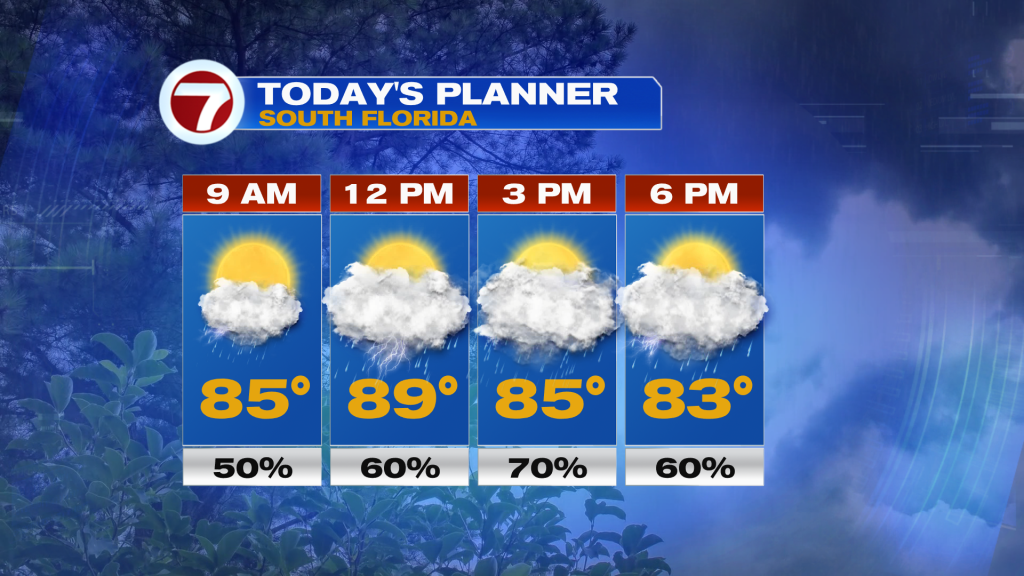 Areas that see repeated rounds of heavy rain could see flooding, with a widespread 1-2 inches forecast through Monday.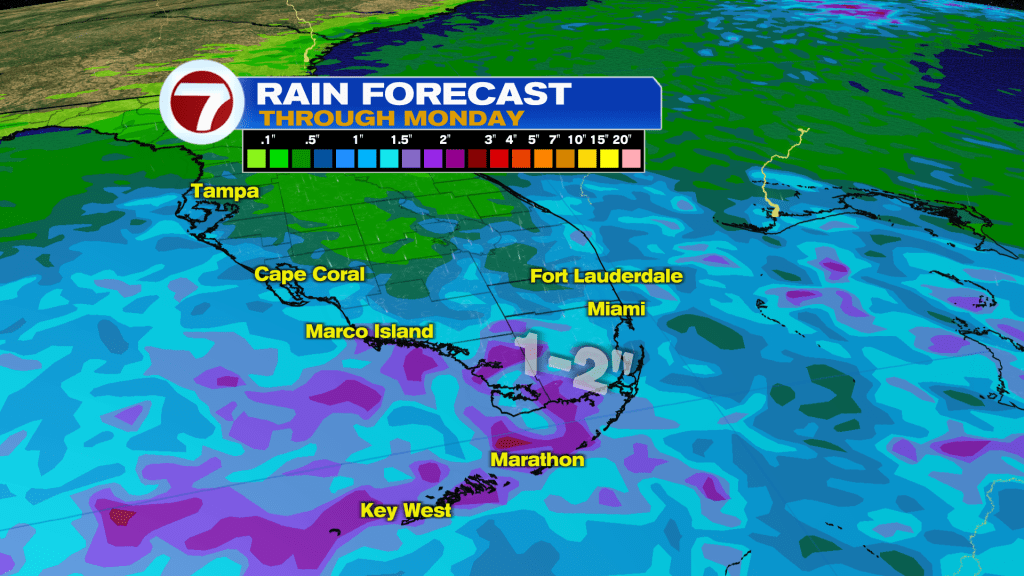 By Sunday, the tropical wave will be to our west and over the Gulf of Mexico. Moisture will remain in place, so times of additional showers and storms will be likley. At the same time, some Saharan dust will try to settle in overhead. This could help lower our rain risk during the second half of the day but it's definitely not a guarantee.
As Sunday progresses, the breeze will build — a feature that has not been present much of this summer. This breeze will aid in keeping temperatures near normal while also creating hazardous marine conditions. Winds are forecast to gust up to 25 mph along the coast by the day's end.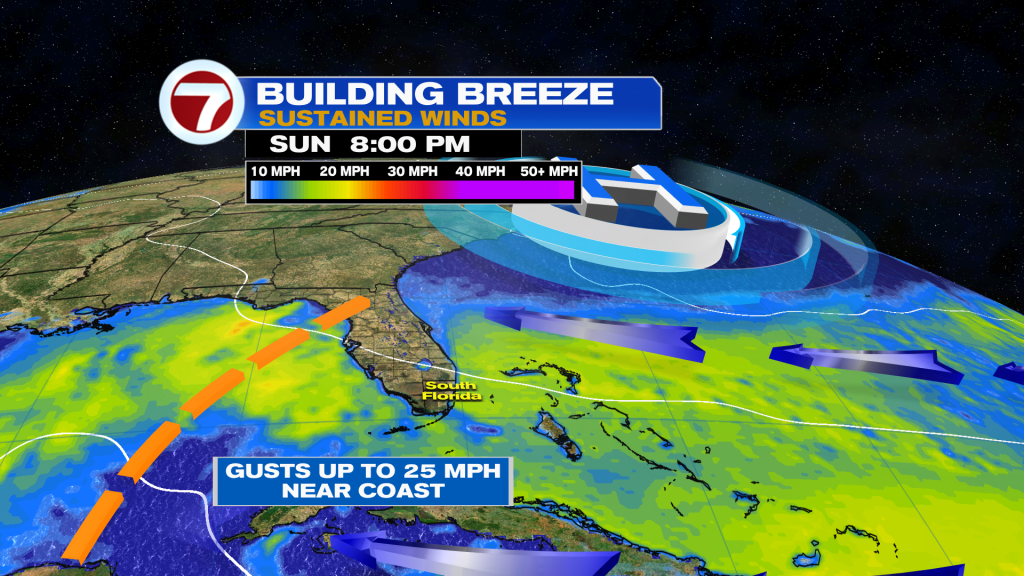 By early next week, conditions should improve as some drier air filters in some more. It's looking to become relatively drier compared to the weekend but areas of showers and storms will still remain possible.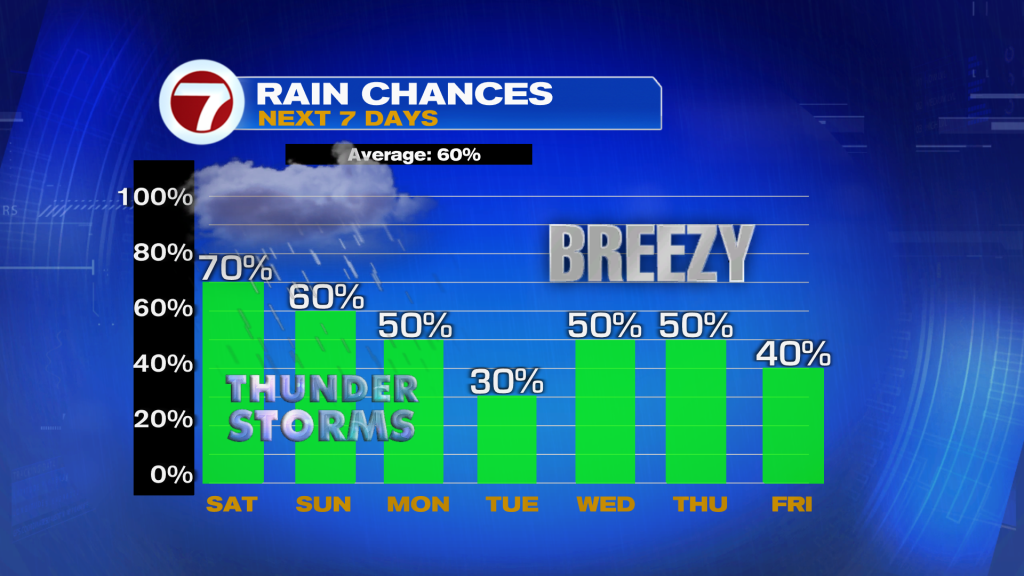 In the tropics, there are four areas to watch for potential tropical development. Only one of those areas are a threat to the US and it's the tropical wave impacting South Florida this weekend, which wlll then move over the Gulf of Mexico and could become a tropical depression before tracking toward Texas early next week.