It sure has been quite the hot stretch of weather this July in South Florida, with Marathon tying its all-time record high temperature of 99F on Thursday while Miami records its longest streak of 94F+ highs over the last 10 days!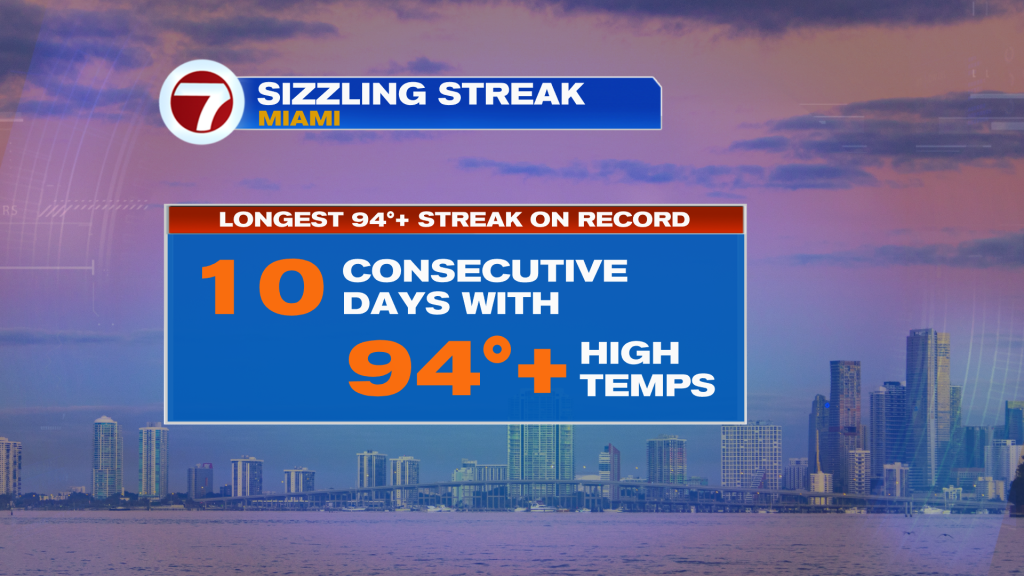 More heat is guaranteed this weekend with a Heat Advisory in effect through at least Sunday evening for Miami-Dade and Broward Counties for peak feels-like temperatures up to 110F. This means the heat will be dangerous and it will remain important to stay hydrated with water and to take frequent breaks inside.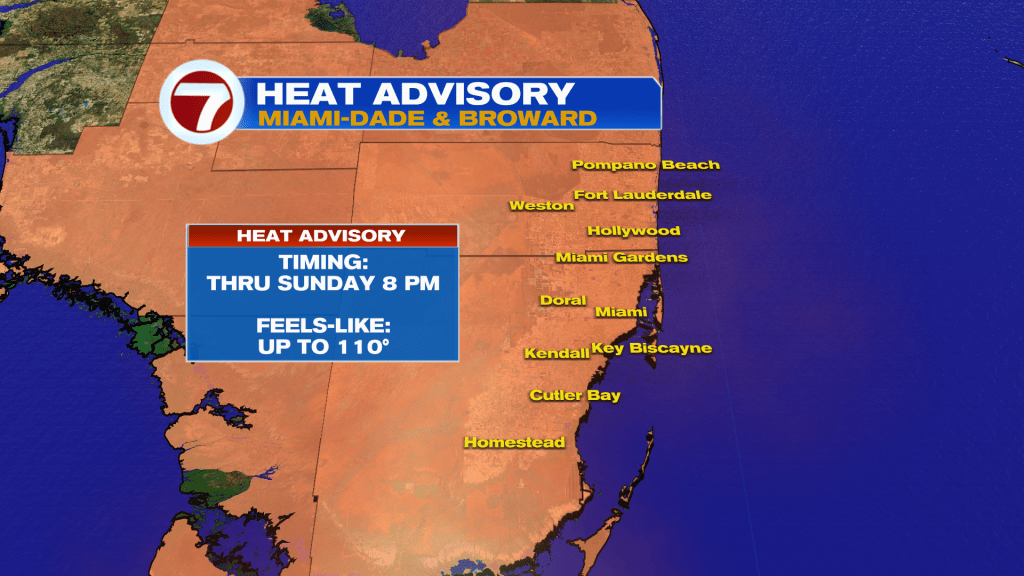 There is also a Heat Advisory issued for the Florida Keys from 10AM through 6PM today for feels-like temperatures up to 112F.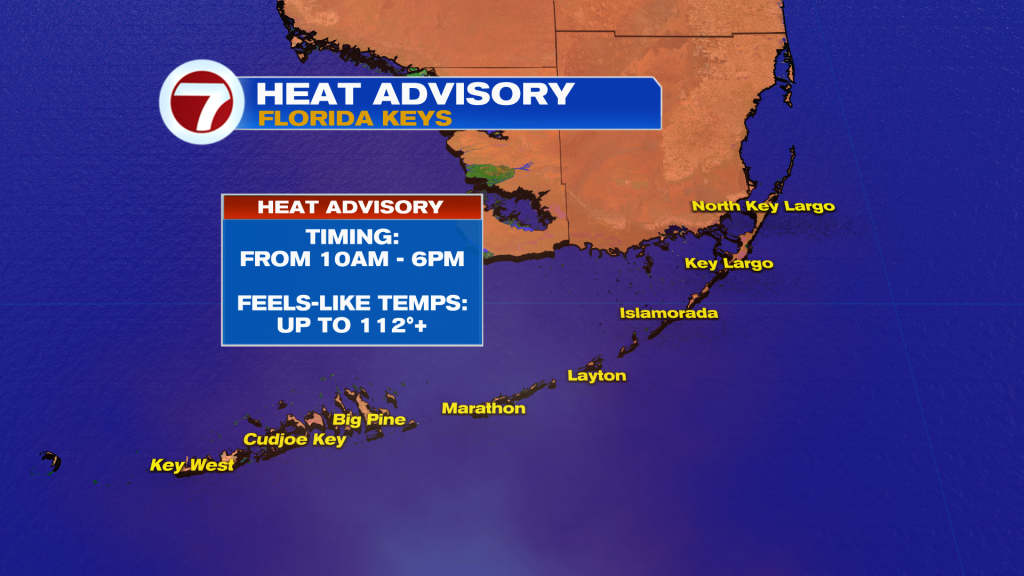 As far as our forecast on Saturday is concerned, it will feature times of sunshine with scattered thunderstorms likely, especially during the early to mid afternoon hours. With a light breeze out of the south-southeast, that will allow for storms to setup across much of the metro and will cause temperatures to quickly warm up, peaking into the low to mid 90s once again.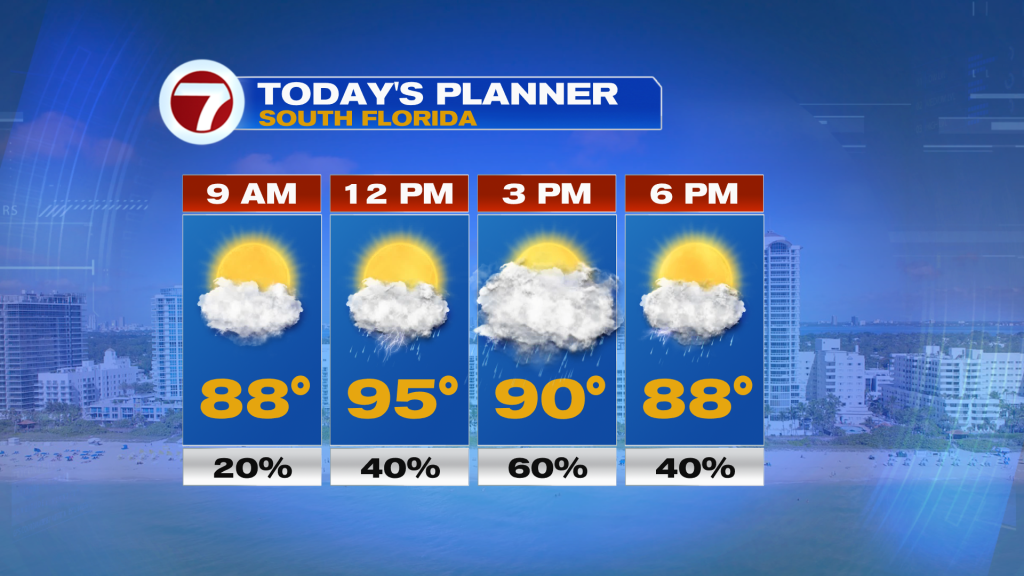 Sunday will continue to feature highs several degrees above average into the low to mid 90s and perhaps some pockets of upper 90s, too. There is some Saharan dust that will make more northward progress from the Bahamas and Caribbean by this point in time, and this should drop rain chances from a 60% chance on Saturday to a 40% risk on Sunday.
Rain chances throughout this weekend will be highest the farther north you are as a result, with much of the Florida Keys forecast to be in for a mostly dry weekend due to this dust.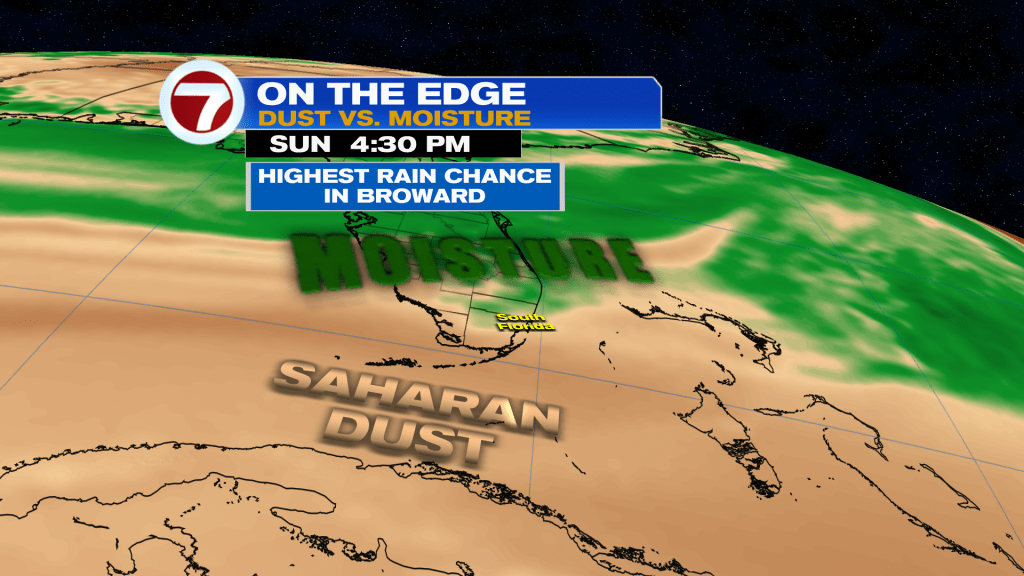 Next week will continue to feature hot and humid conditions with highs still hovering in the 93-95F range in Miami, so additional Heat Advisories may be issued with peak heat indices in the triple digits.
Each and everyday next week will continue to feature the likelihood for showers and thunderstorms along with more clouds present, especially on Monday and Tuesday.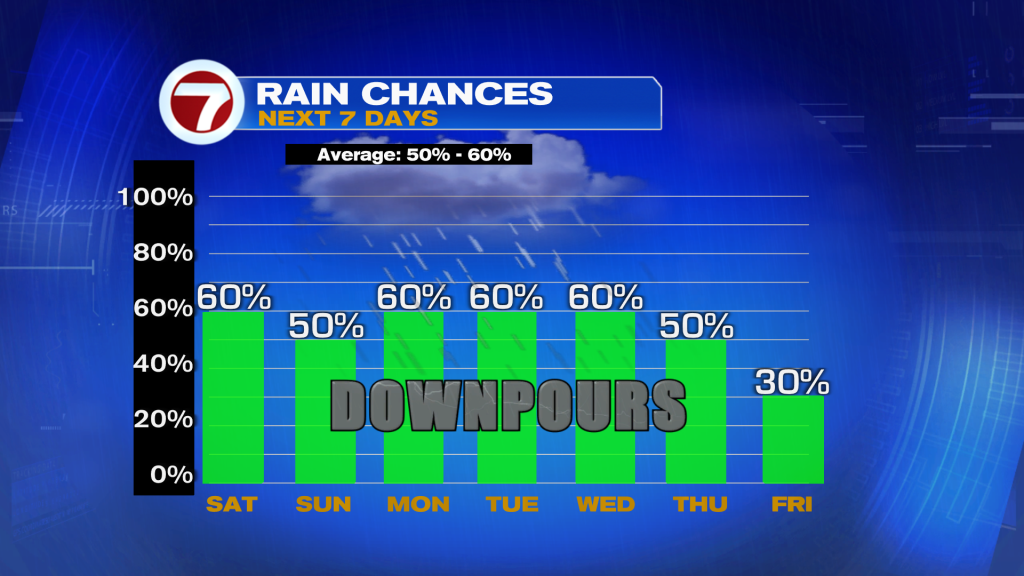 It's not until next weekend we may see a more robust batch of Saharan dust enter the picture, which could dramatically lower South Florida's rain chances.
While this dust remains a dominant, current player in the Atlantic Ocean, there is actually one active system in the basin: Subtropical Storm Don. Thankfully, this system will meander about the open waters well to the west of the Azores and will not directly affect land.