A "final Friday" hurrah of the less humid air is ahead today but the high humidity returns this weekend along with some other changes to our local forecast.
This Friday, expect lots of sunshine with just a spotty afternoon shower. Highs will be slightly above normal in the low 90s at most spots.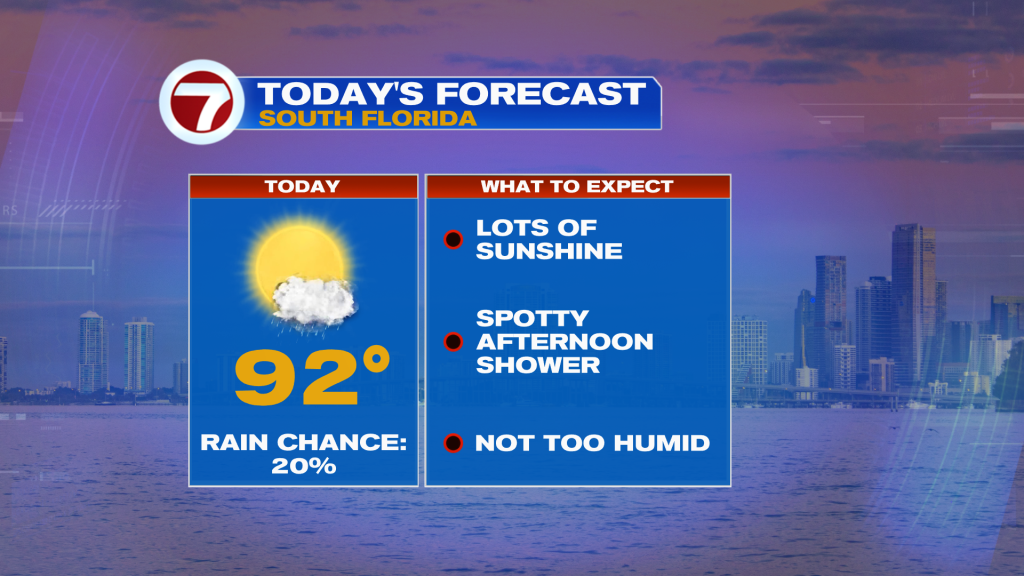 Then for the weekend, it will turn lightly warmer with highs in the low to mid 90s along with more humidity as winds veer more out of the southeast, especially by Sunday. There will be plenty of dry time over the weekend but some scattered showers will be possible with a 40% rain chance.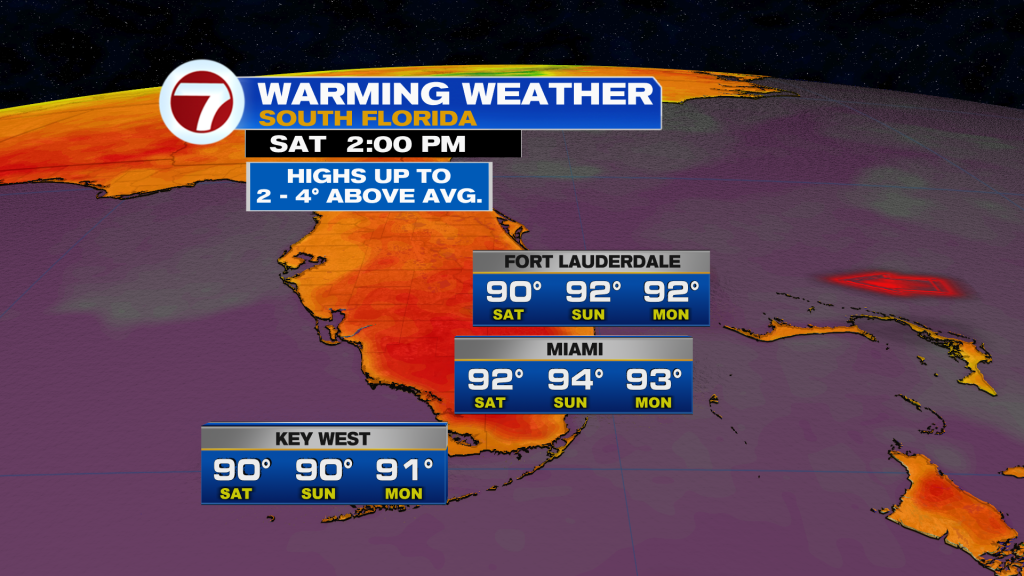 Next week, temperatures will hold steady in the 93-94F range with only a 30-40% rain chance, so we should remain drier than usual for this time fo the year courtesy of high pressure in control. Even some drier air could be drawn in late-next week due to Hurricane Lee well offshore.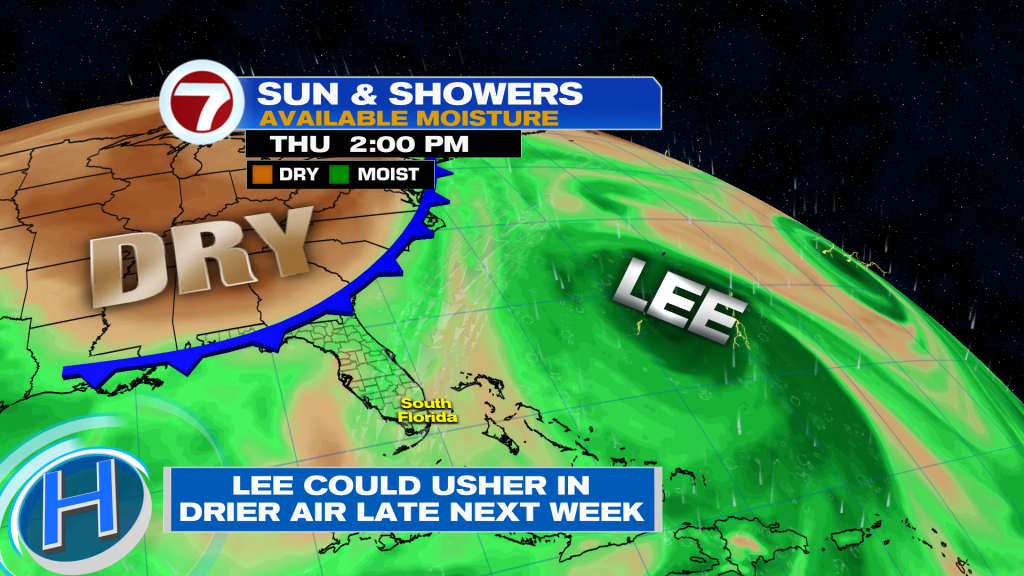 In the tropics, there are two active systems we are tracking in the Atlantic: Major Hurricane Lee and Tropical Storm Margot.
Margot poses no threat to land over the eastern Atlantic.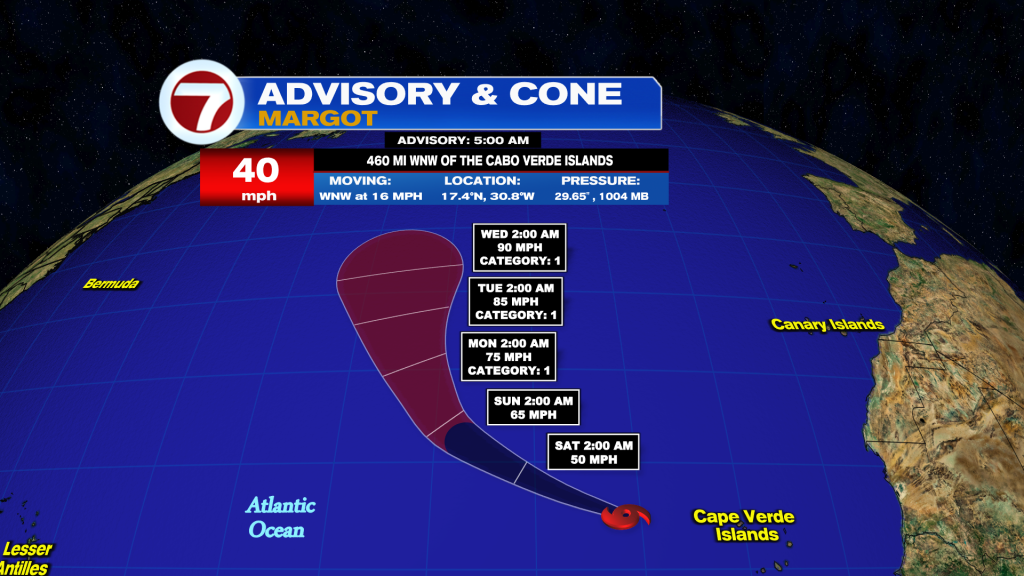 In the short term (next 5+ days), there is also no direct threat to land from Lee as it passes to the north and east of the Caribbean islands this weekend into early next week.
It will then slow down over the southwest Atlantic Ocean mid-next week, which is when it should turn to the north. Where and when it turns to the north and where it goes beyond then remains unknown.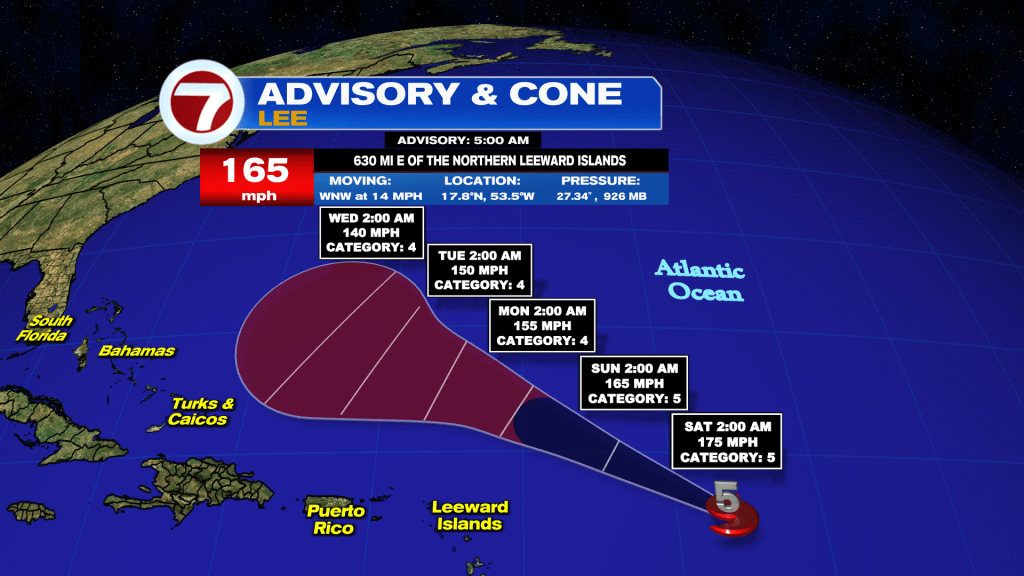 Current guidance suggests it passes between Bermuda and the East Coast, but then could become a threat to Canada and New England. Again, it remains way to early to know if there will be any direct land impacts with this storm. It all depends on the timing of a front moving east across the US along with the strength of high pressure to the north and east.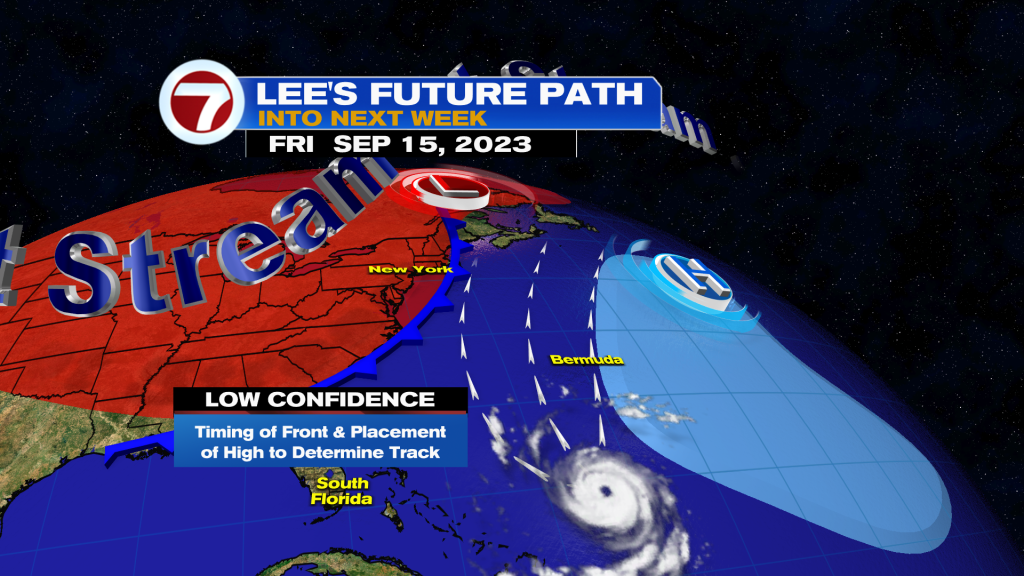 We'll continue to be "watching and waiting."