After the relentless streak of Heat Advisories across South Florida back in July, they have become less frequent over the past week or two. This Sunday, however, it has returned to Miami-Dade, Broward and the Florida Keys from 10AM through 7PM today for feels-like temperatures up to 110F across the mainland and up to 112F in the Keys.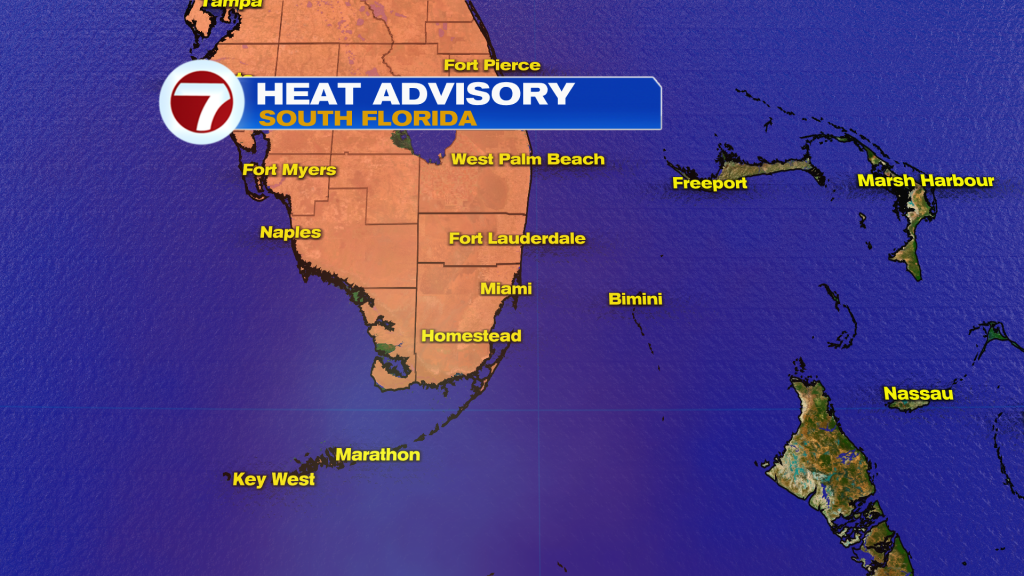 Our forecast will feature more sunshine and fewer storms today with mostly dry and sunny conditions forecast for the morning, then scattered storms will develop this afternoon with the best chance for seeing rain being across our inland and northern locations and after 3PM.
High temperatures this Sunday will be slightly warmer into the mid 90s for most spots, and these above average temperatures will remain right in this range all week long courtesy of a high pressure in control providing a warm and humid, southeasterly breeze.
Given this onshore wind flow returning starting tomorrow and generally lasting all of this week, rain chances will shift toward the western half of the Florida Peninsula and away from the east coast metro. This doesn't mean we won't see any rain, it just means activity won't be as numerous and the threat for heavy rainfall will be lower.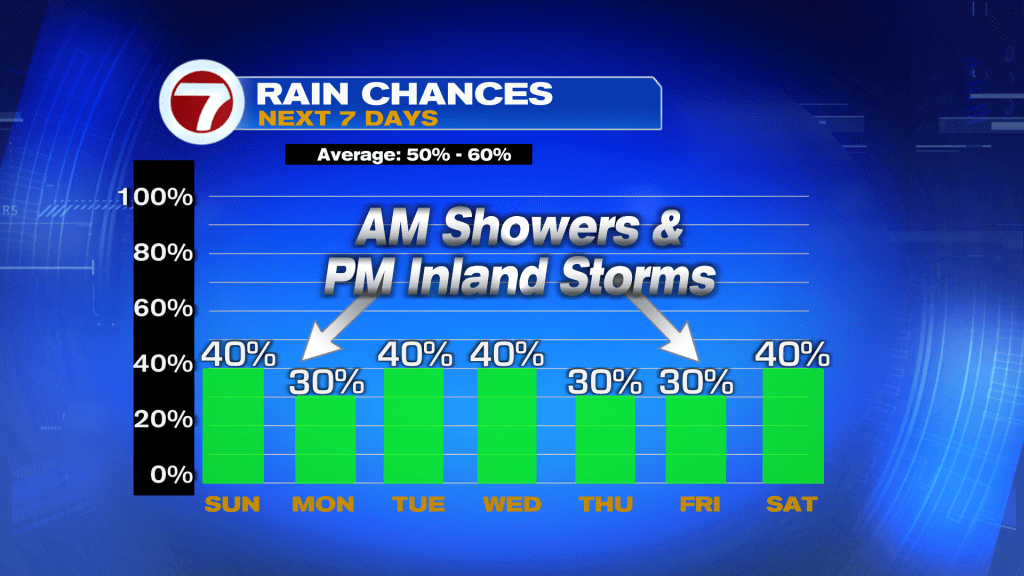 Along with this southeasterly wind, pockets of drier air and some Saharan dust will flow in, also aiding in these lower rain chances.