High pressure remains anchored just East of Florida and the Bahamas.
This system is keeping the region sunny, dry, and with low humidity levels for this time of year.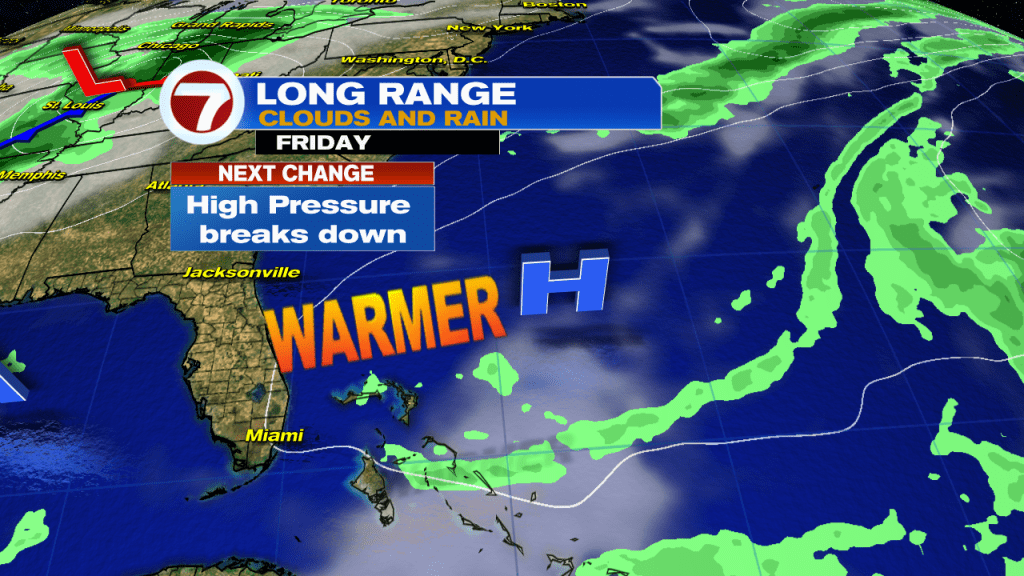 This pattern is set to change as the high is showing signs of weakness.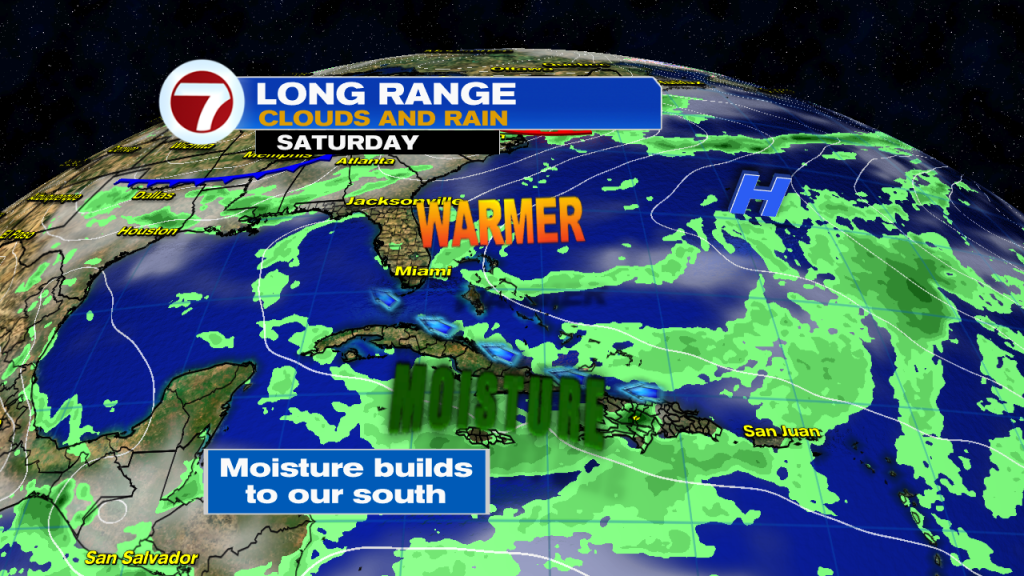 By the end of the week, the high will start to slowly move East, further into the Atlantic Ocean. This will allow for warmer temps to slide into the area along with more humidity and additional moisture. The weekend is looking mostly dry, but by Memorial Day, the chances for rain will start to climb.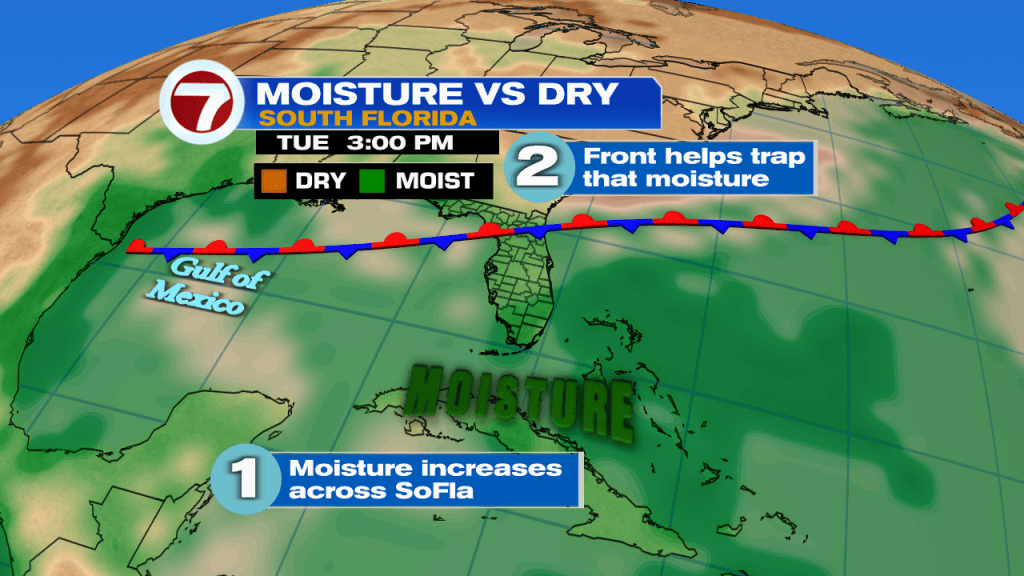 On Monday a front also slides Into Florida and stalls across the Big Bend area. It will trap the moisture coming up from the Tropics and this should raise our rain chances to 40% for Memorial Day and 50% for Tuesday.  This all depends on how fast or slow the high leaves the area. A slower speed, and we stay drier longer, faster and we will see rain sooner.  Not everyone may get downpours but those that do could get strong showers.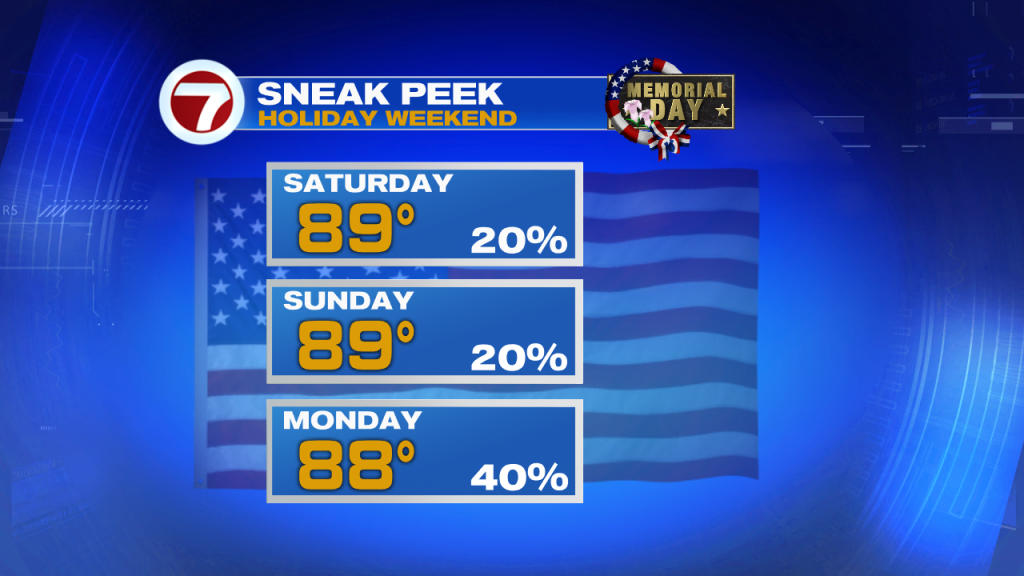 This is your three day holiday weekend forecast. Have a safe holiday and lease remember all those that gave so much for us.