SOUTHWEST MIAMI-DADE, FLA. (WSVN) - Heartbroken members of a Southwest Miami-Dade family are hoping surveillance video will help bring their small dog home days after, they said, she was taken from their driveway.
Surveillance video from Thursday evening shows a woman as she followed the dog, called Mimi, on to the family's driveway, Thursday evening.
The woman is seeing petting Mimi before picking her up and leaving with her. The canine has been missing ever since.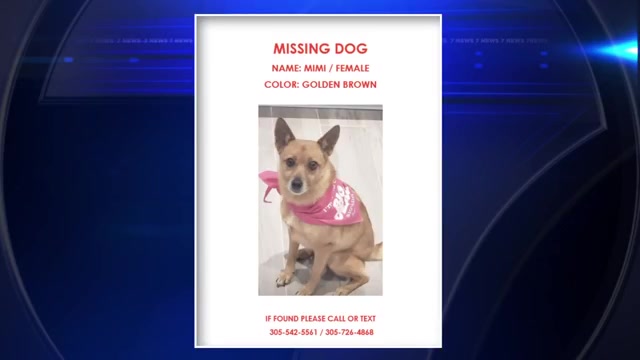 Miami-Dade Police are investigating this case.
If you have seen Mimi or recognize the woman in the surveillance video, call Miami-Dade Police at 305-476-5423 or Miami-Dade Crime Stoppers at 305-471-TIPS. Remember, you can always remain anonymous, and you may be eligible for a reward of up to $5,000.
Copyright 2023 Sunbeam Television Corp. All rights reserved. This material may not be published, broadcast, rewritten or redistributed.