DORAL, FLA. (WSVN) - A Doral garbage plant fire continues to pose a health hazard in the area.
Fireighters have gained better access to the fire after knocking down a wall.
While smoke levels have decreased, people are being advised to stay indoors, keep windows closed and run air conditioners.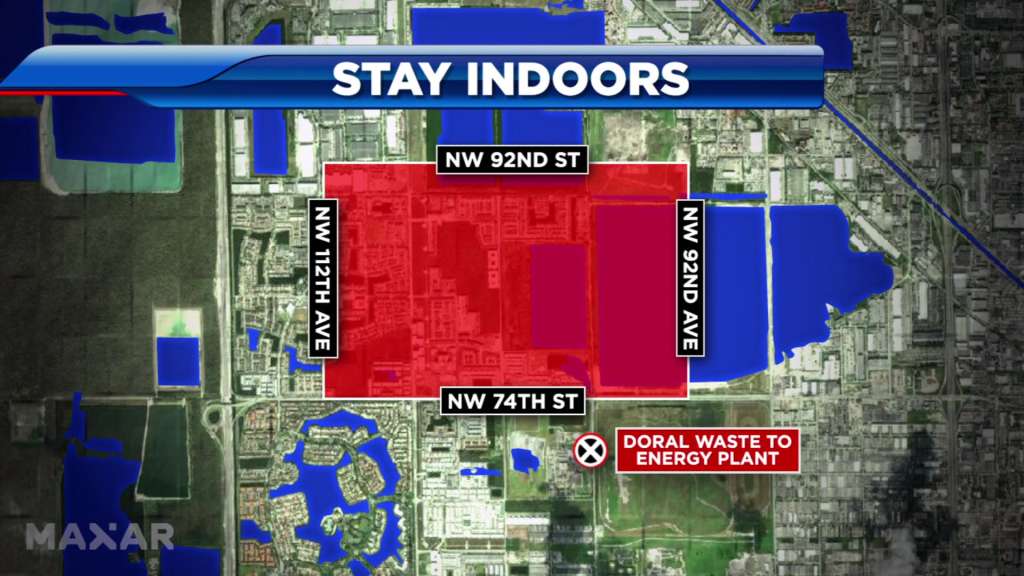 Crews have worked tirelessly since Feb. 12 when the fire broke out at the renewable energy plant on Northwest 97th Avenue.
The Environmental Protection Agency is on-site monitoring air quality.
Copyright 2023 Sunbeam Television Corp. All rights reserved. This material may not be published, broadcast, rewritten or redistributed.