MIAMI (WSVN) - Miami-Dade Police arrested two New Mexico brothers for their involvement in a fentanyl trafficking operation, officials said.
On May 29, David Hernandez, 22, and Justin Hernandez, 19, were arrested after attempting to sell 10,000 Fentanyl pills valued at $440,000 in Miami, MDPD said in a news release.
According to investigators, the two suspects had negotiated a deal for 10,000 fentanyl pills with an estimated street value of $440,000.
The suspects had allegedly driven from California to Miami to complete the transaction. Upon arrival, authorities said they removed the spare tire from their vehicle and revealed four vacuum-sealed bags containing fentanyl M30 pills. With the help of Miami-Dade Fire Rescue, two additional vacuum-sealed bags of fentanyl M30 pills were discovered concealed inside the spare tire.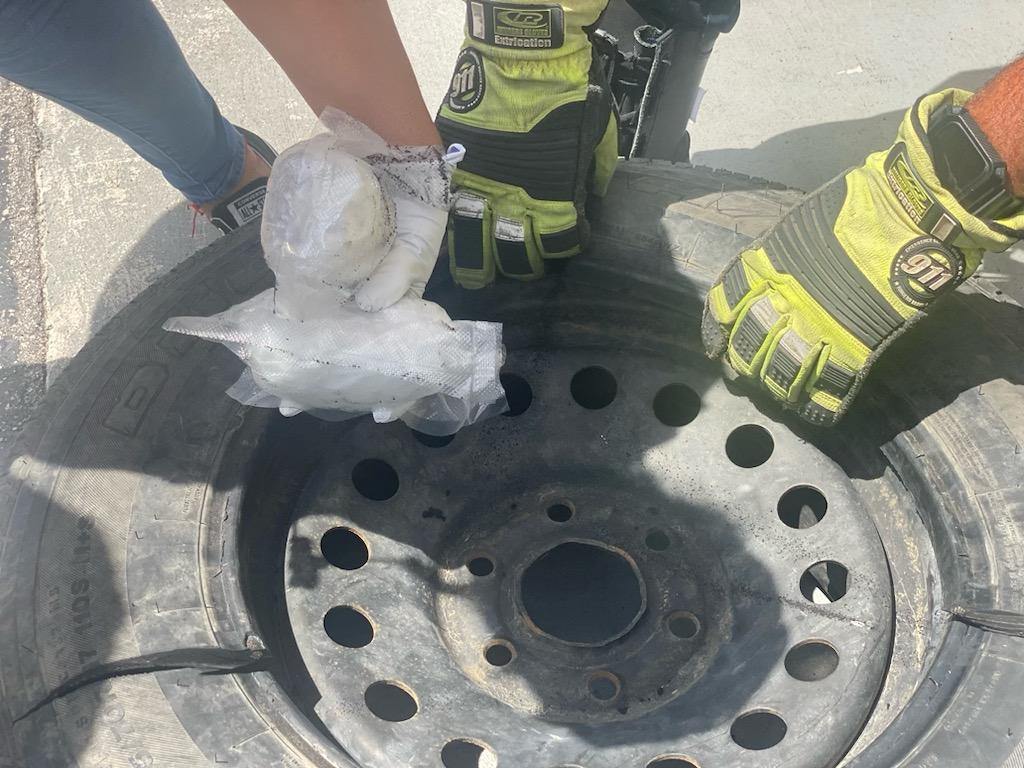 Authorities said in total, approximately 10,000 pills, weighing 1050 grams, were seized during the operation. According to the arrest report, David Hernandez admitted to accepting $10,000 to transport the narcotics from California to Miami, and he recruited his brother Justin Hernandez, offering him $5,000 to help drive to Miami.
Both David and Justin Hernandez were subsequently charged and transported to TGK.
Copyright 2023 Sunbeam Television Corp. All rights reserved. This material may not be published, broadcast, rewritten or redistributed.