MIAMI (WSVN) - The City of Miami's fire rescue department responded to the northbound lanes of Interstate 95 after reports of a person trapped in a vehicle following a crash. When firefighters arrived on the scene, they found a two-car collision that led one of those vehicles to overturn on the nearby embankment.
According to officials, the incident occurred just before the Interstate 195 exits on the highway, around 7:30 a.m., Friday.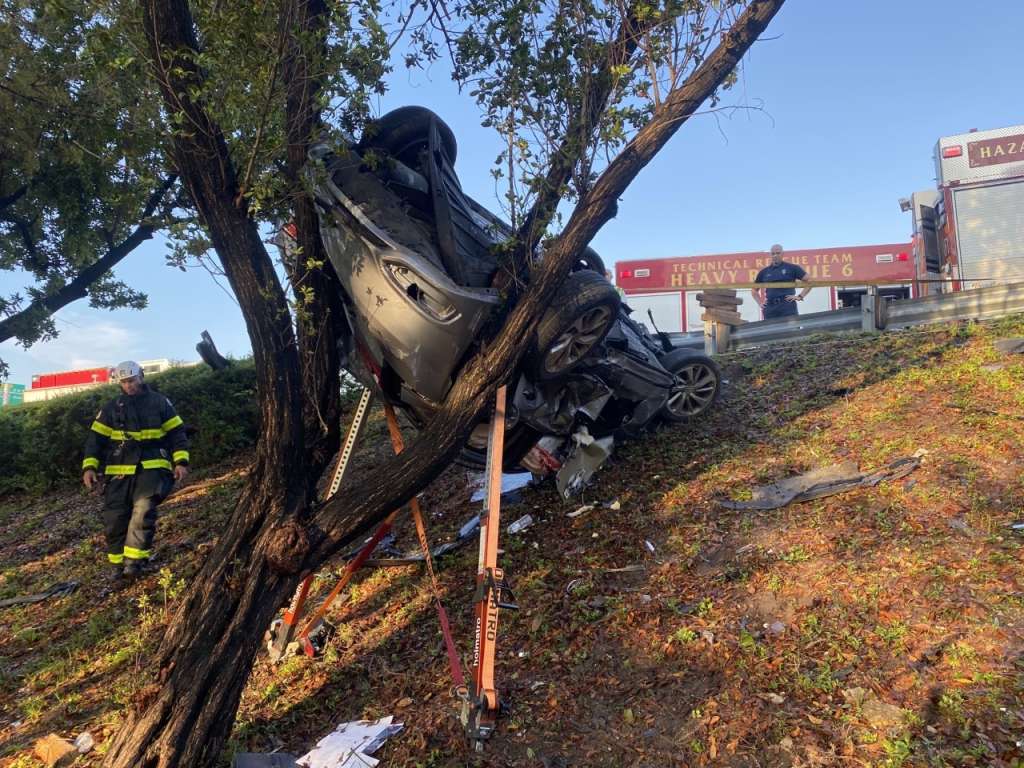 The Miami Fire Technical Rescue Team and Miami Hazardous Materials Team quickly arrived on site and stabilized the vehicle with struts, securing it against the median.
The rescue team worked swiftly and efficiently to remove the male patient via the windshield and transfer him to paramedics waiting at the scene.
The man was transported to Ryder Trauma Center in serious condition.
A male passenger of the other vehicle involved in the accident was taken to Jackson Memorial Hospital in stable condition.
The Florida Highway Patrol is investigating the cause of the accident. It is currently unclear what caused the collision, and authorities urge drivers to exercise caution and remain vigilant on the roads.
Copyright 2023 Sunbeam Television Corp. All rights reserved. This material may not be published, broadcast, rewritten or redistributed.