TAMARAC, FLA. (WSVN) - A 38-year-old Broward County man faces a slew of charges, including grand theft and forgery, after allegedly impersonating the grandson of a deceased 96-year-old woman to steal her property deed, according to Broward County authorities.
Braden Antonio Emdin's arrest came during an undercover operation at a local title company in Cooper City, BSO said in news release on Tuesday.
According to authorities, the Broward County Property Appraiser's Office (BCPA) initially detected the fraudulent documents on May 30, when Emdin, posing as the homeowner, attempted to register for the BCPA's Owner Alert Program. This program aims to safeguard property owners from fraud by alerting them to changes in property ownership recorded with the BCPA.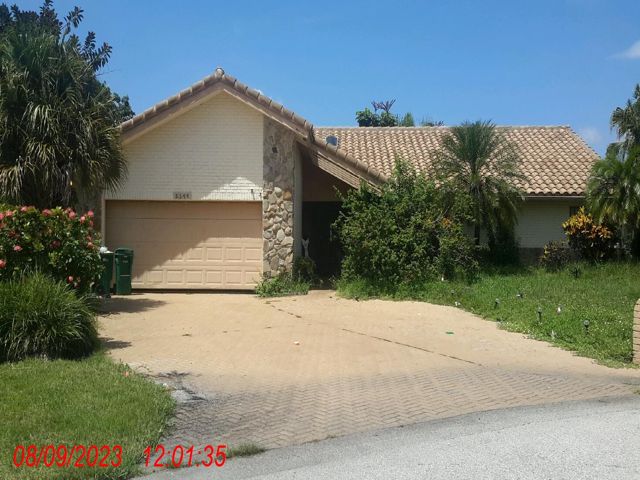 Investigation revealed Emdin had allegedly fabricated the deed to the Tamarac property and a forged will, designating himself as the property's heir. The victim, a Tamarac resident who passed away at the age of 96, was the sole proprietor of the property.
On Aug. 17, Emdin was arrested by Broward County Sheriff's Office (BSO) deputies and charged with grand theft exceeding $100,000, unlawful filing of false property documents, obtaining property over $50,000 through fraud and fraudulently possessing another person's identification.
Following his arrest, authorities seized documents containing sensitive information, including social security numbers, names, birthdates, counterfeit Broward resident identification, credit cards, PIN numbers, tax returns, property identification numbers and instructions for filing counterfeit documents. BCPA and BSO intend to notify individuals identified in these documents, urging them to contact the agencies immediately, as they may be potential victims.
The investigation into this case remains ongoing.
Copyright 2023 Sunbeam Television Corp. All rights reserved. This material may not be published, broadcast, rewritten or redistributed.